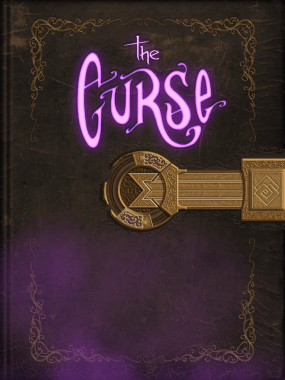 The mysterious figure appears from behind a burst of smoke, his voice deep and taunting…
"I must say, I can't thank you enough for your generous gift of freedom. I've been hidden away for so long…"
The realization of what you've done suddenly hits. Upon activating the book you've unleashed an ancient curse and unwittingly released the Mannequin: a mischievous adversary who lays a challenge before you.
"Solve all pages of this very book, and you can undo what you have so accidentally done. However, success is highly unlikely…"
The Curse is the second game from independent developers Mojo Bones. Co-produced by Mojo Bones and Toy Studio, The Curse is a puzzle/strategy game – featuring over 100 memory and logic based puzzles, interactive cutscenes, and the ability to share your achievements with the world.
Make sure you visit the official website of The Curse for more information prior to release. The Curse will be available for download on the 23rd of August on the iOS App store, with release set for Google Play, Amazon, and Nook to follow. In the mean time, be sure to check out the video below at let us know what you think.