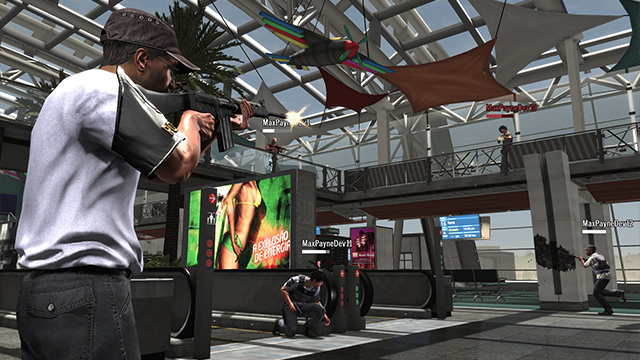 The upcoming DLC for the third Max Payne game, Max Payne 3: Local Justice is coming to PC on the 10th of August. The DLC adds new maps to the Multiplayer experience, a new Faction and a couple of new weapons. For the first week of it's launch, the DLC will be sold at $8.60 whereupon the end of the first week, it will be sold at $11.45. Both prices are in AUD.
Players of the console versions of the game are able to get the Special Edition Pack for their console of choice at a price of 160MSP or $3.45 on the PSN. This package includes Eight characters from the classic games and some other weapons.
Enjoy some awesome Screenshots below.