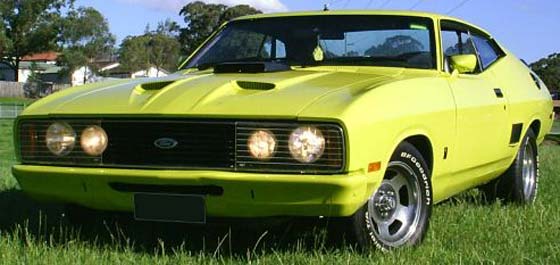 Australians take note, you have a chance to partake in a Facebook based exercise that sees the pairing up of Transformers and Ford to celebrate the release of the latest Transformers game – Fall of Cybertron. Fans of the Ford Falcon will be especially pleased to note that their beloved vehicle is set to become a Transformer, with the particular model to be used up to voters. The results from the handful of polls will be used to create a unique Transformer concept which will either be a Deceptiford or an Autoford (these are two new categories of Transformer created right here, right now). Autoford sounds too dull for words but is still leading the first of the Facebook polls – give the Decepticons some love people! Made up words aside, if you would like to have some input into this collaboration, then head over to either the Ford Falcon Facebook page or the Ford Australia Facebook page to get voting.
As well as the alignment and model and colour of the design, Australians will also be given the chance to choose it's name, potentially opening the whole process to massive abuse. Here's hoping the options aren't restricted so we can see the best that people can come up with!
The final design will be unveiled on the same day that Fall of Cybertron is released, which is August 22, in case you were a little behind with the times.