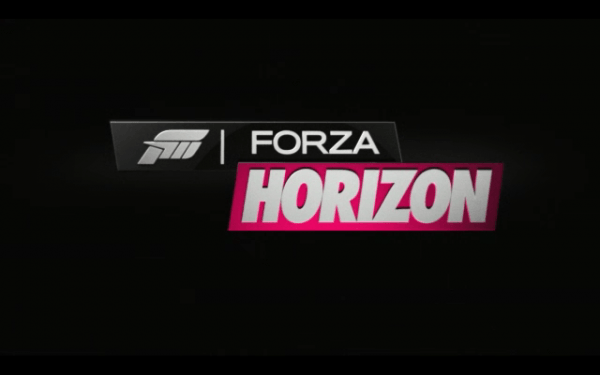 Love Forza Motorsport? Can't wait to hit the road with the upcoming Forza Horizon game? Well perhaps this news will be of interest to you. Microsoft Studios have revealed details of the VIP membership program for Forza Horizon.
The VIP membership program for Forza Horizon is set to provide players with an unprecented amount of exclusive content to get their hands on. The exclusive content was outlined in Turn10 Studios press release:
2012 Audi R8 GT Spyder — Going topless in an all-wheel drive super car might be illegal in some places, but just try and catch this culprit. The R8 GT Spyder has enough power and traction to leave nothing but the brief memory of its taillights in the mind of anyone trying to match its pace.
· 2011 Koenigsegg Agera — The Agera is one of the most interesting of the current breed of hypercar. It certainly has the requisite manic power numbers courtesy of a 940 horsepower twin-turbo 5-liter V8. With a top speed of greater than 260 mph and a sub-three-second 0-60 mph time, no one can deny its performance.
· 2011 Lamborghini Sesto Elemento — Faceted like a cut diamond, there's no mistaking the Sesto Elemento for anything else on the road—even other Lamborghinis. Sesto elemento is Italian for "sixth element;" aka carbon, a not-so-subtle hint that the body is composed entirely of carbon fiber.
· 2012 Pagani Huayra — When one thinks of Pagani cars, it's natural to think of craftsmanship, performance, and a platonic ideal of automotive beauty. The Huayra has been a long time in the making as designer Horacio Pagani began work on the car in 2003. But, like all works of art—automotive or otherwise—true beauty takes time.
2011 RUF Rt 12 R — Starting with the traditional 911 body-in-white, RUF completely rebuilds or replaces the rest of the componentry, and the result is stunning—730 horsepower and 693 ft-lbs. of torque, enough to rival all but the most extreme supercars. While the R can do things that few cars can equal, it does so precisely and without drama; a skilled driver can use this car as a finely tuned racing tool.

In addition, "Forza Horizon" VIP members will receive the following benefits:
· Special recognition in the community as a VIP member with VIP icon affixed to their Gamertag in "Forza Horizon"
· VIP Rivals Mode Events: VIP members will have access to exclusive Rivals Mode events in "Forza Horizon"
· Exclusive in-game gifts from the Forza Motorsport community team
· Expanded Storefront: VIP members receive extra slots for things like photos, liveries, videos, etc.
· Expanded MyForza Gallery Space: VIP's can store an additional two videos and/or Big Shot images in their MyForza Gallery on www.forzamotorsport.net

"Forza Horizon" Limited Collector's Edition is Instant VIP: You can get your VIP membership by purchasing the Limited Collector's Edition of "Forza Horizon," available starting on Oct. 23. "Forza Horizon" Limited Collector's Edition owners will also receive these benefits:
· Custom-designed Steelbook™ packaging
· Horizon Festival ticket to access exclusive Xbox LIVE content2
· Day 1 Add-on Pack with five cars (more details to come soon)
· Horizon Accelerator Token Pack
· Five exclusive LCE Car Pack liveries (more details to come soon)
As you can see that is quite a great deal of exclusive content for VIP members of Forza Horizon. As mentioned in the press release, in order to get the VIP membership you simply need to get the Limited Collector's Edition of Forza Horizon and you will get Instant Access to the VIP content.
The full roster of cars for Forza Horizon is slated to be revealed on a daily basis from today, August 23rd, onwards through the Forza Motorsport Twitter and Facebook. So Follow and Like those pages for daily updates on Forza Horizon. The game itself is set to hit stores on October 23rd, exclusive to the Xbox 360.