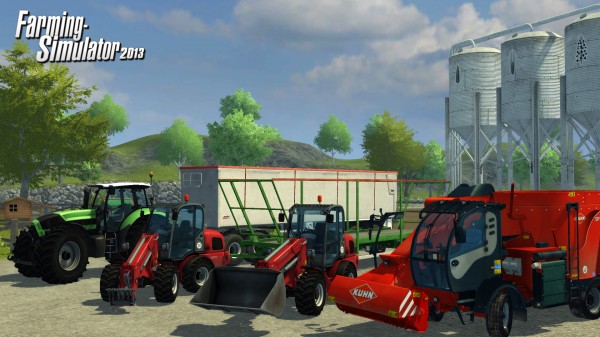 A teaser trailer for Farming Simulator 2013 hit Gamescom and it's a good place for it to release seeing as the Farming Simulator series has found lots of success in Germany, Gamescom's home country.  Featuring plenty of new additions the trailer shows off some of the new farming machines and the playable map.  With equipment from the top 20 farm vehicle manufacturers showcased in the game, players looking to find out just what farming is like should find plenty to check out.
More than that players will be able to connect online to farm with up to 10 people in multiplayer or just create and share mods, vehicles, and equipment.  Farming Simulator 2011 was a surprising hit and best-seller in European countries and Farming Simulator 2013 is hoping to meet expectations.
Be sure to check out the teaser trailer below to see what they have coming.  Farming Simulator 2013 will be released October 2012 for PC and early 2013 for Xbox 360 and Playstation 3.