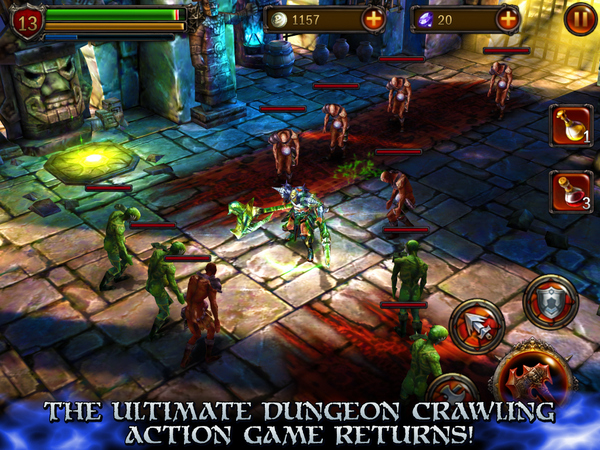 Glu announced that two of their newest games will hit iTunes this coming Wednesday, August 22nd.
Eternity Warriors 2 is the followup to the hit hack 'n slash game Eternity Warriors. A hundred years have passed since the first Demon War, but now the demons have regrouped in a series of towers in northern Udar. Players must cleanse the Demon Towers. Eternity Warriors 2 boasts high definition visuals, fluid real time combat, dozens of new enemies and online co-op.
Ham on the Run is a one button touch running game featuring  Ham the pig. Ham must avoid hazards as he collects power ups and tickets. Players will be able to use the ticket to spin the wheel and win prizes. There are over 150 missions to complete in Ham on the Run.