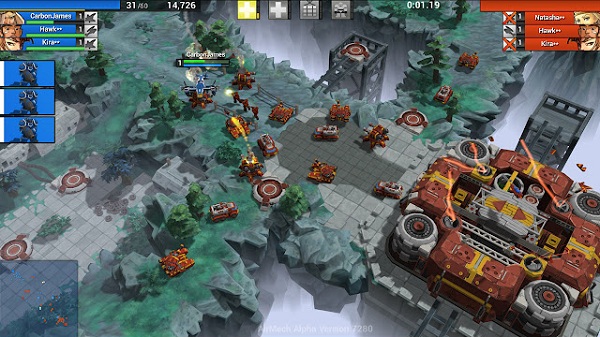 For all of you who are fans of PC RTS games, you might take a hankering to this. You may remember earlier this year during PAX East that Carbon Games were developing a title called AirMech and that they would be having a beta on Steam sometime this summer. Well, they lived up to their word and released the beta today.
You can gain access to the beta by purchasing the "Beta Bundle" for $20 via Steam. The purchase includes many extra perks such as all of the AirMech classes and units, lifetime silver VIP status and a beta-exclusive bomber.
Many of you may have already been playing the game since February via Google Chrome, which you can still access via the the official Carbon Games website. They have also announced some statics from the Chrome beta which reveal that over 250,00 people have created accounts and have played the game.
For those of you wondering what new things the Steam version includes,  it includes 86 Steam achievements and the ability to invite players and friends to join your games.