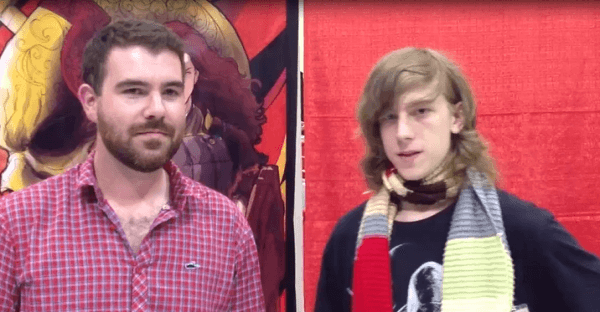 Adam Gorham is the artist behind the up and coming medieval fantasy black and white comic Teuton. Partnered with writer "Fearless" Fred Kennedy, the host of Teletoon at Night (the Canadian equivalent to Adult Swim) and Toronto radio personality, Teuton tells the tale of Andrus Tamm, a Teutonic Knight suffering a crisis of faith in the midst of the crusades bringing Catholicism to the Lithuanian barbarians.
We asked Adam about what brought him to comic books, his future projects, the beginnings, inspiration, and future of Teuton.
Check out the first 90 pages of volume 1 and the first 51 pages of volume 2 of Teuton at Big Sexy Comics here. Volume One of Teuton can be purchased here and Volume Two here from Indy Planet.  You can check out more of Adam's Work at his page here.
Check out our interview with Adam below