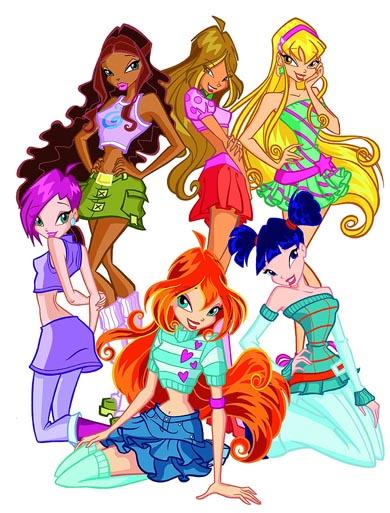 Forget about My Little Pony. The Winx Club are some ferocious fairies that spend their time fluttering about and have to constantly deal with three witches by the name of The Trix. VIZ Media are ready to take to the Nickelodeon show one step further, giving these fluttery heroes their own graphic novel set of three.
Here are the details on all that will be hitting shelves:
WINX CLUB: Volume 1, Bloom's Discovery: Meet Bloom, a normal teenager whose life becomes extraordinary when she discovers she's actually a fairy, and befriends four other fairies to form the Winx Club. In her first days at school, Bloom has to fight the wicked powers of Icy, Stormy and Darcy – the rival club known as the Trix!
WINX CLUB: Volume 2, Secrets of Alfea: Alfea throws a big party for new students — but how will Bloom find her way out of a Trix trap to join the fun?
WINX CLUB: Volume 3, A Job for Bloom: Bloom makes new friends and discovers ancient enemies when she gets a job at a happening restaurant on the lakefront of Magix!
Bloom is quite a card, just discovering she is a fairy and all. It looks like that this series will be solid enough for fans, and you know those nasty yet tricky witches are sure to cause a ruckus for our fairy friends. It'll also be interesting to see how this party will turn out. If Bloom missed this, she will be shunned for life…and nobody likes a party pooper, especially Alfea.
Volumes 1 and 2 are available now, and you can find out how this nutty job goes when it hits stores on September 4th with Volume 3's zany release.