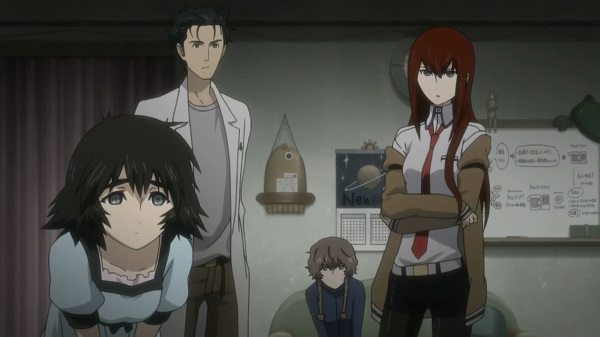 Today FUNimation Entertainment revealed who will be handling the English dub for the release of Steins;Gate. The dub itself will be shown off for the first time at Otakon in Baltimore, with a question and answer session held afterwards with the cast.
For those who can't make it to Baltimore, the English cast can be found below:
Okabe – J. Michael Tatum
Makise – Trina Nishimura
Mayuri – Jackie Ross
Daru – Tyson Rinehart
Suzuha – Cherami Leigh
John Titor – Patrick Seitz
Braun – Christopher R. Sabat
Nae – Brina Palencia
Ruka – Lindsay Seidel
Moeka – Jessica Cavanagh
For those who don't know, Steins;Gate follows the story of a group of friends who have turned a microwave into a machine that can send email messages to the past. Their new invention attracts the attention of an unknown organization named SERN. Currently it is unknown whether or not FUNimation will be releasing Steins;Gate as a DVD only release or as a Blu-ray/DVD Combo pack.
Update: A trailer with a brief preview of the English dub has been released and can be seen below.