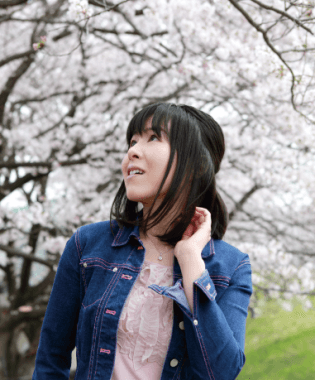 After having attended Sakura Tange's SMASH! 2012 Panel, I was fortunate enough to be able to sit down with the star of Cardcaptor Sakura for an interview. We discussed her lengthy voice acting career as well as what she thinks of voice acting and the industry in general. Not only that but she also reveals what her favourite anime series of all time is, you may or may not be surprised too see what it is. Read of to see what she had to say when I sat down with her at SMASH! 2012:

Q. A few years ago you made your return to voice acting after a long break, What factors contributed to your decision to return to voice acting?
A. It was through the role in Love Plus that I got back into voice acting.
Q. Your most famous role is that of Sakura Kinomoto in Cardcaptor Sakura. What is it like having voiced such an iconic anime character?
A. Cardcaptor Sakura aired ten years ago in Japan, and I heard it was quite popular when it was aired here in Australia. I'm very happy that this series has been loved for such a long time, crossing country borders.
Q. You have had many voice roles in both anime and video games. How different is the experience between voicing a character in an anime compared to in a video game?
A. Voice acting in video games is just the same as anime. However in games, you often do recordings by yourself, whereas in Anime you collaborate with other voice actors.
Q. You have been involved in a lot of anime and video games, so I am wondering are you an anime and video game fan? If so, what is your favourite anime and what is your favourite video game?
A. I read the original manga for Cardcaptor Sakura and was a fan of it.
Q. What do you love most about voice acting?
A. The most fantastic thing about voice acting is that whilst traditional actors go on the screen and can only play the parts that are physically similar to them, for voice actors you can play the roles of anyone. Not only humans but animals as well.
Q. What got you into the industry to begin with?
A. My voice was very characteristic from when I was very young in primary school, so I wanted to go with a profession that utilized my voice.
Q. Is there anything you'd like to say to all your fans?
A. I've just got back from an amazing stage where the audience really interacted with me. Despite the language barrier they reacted to my voice and some were even responding with the word "Moe" which means cute in Japanese. It's great too see that the Japanese culture is so popular in Australia.
Be sure to check out the official SMASH! website and our SMASH! 2012 section here on Capsule.