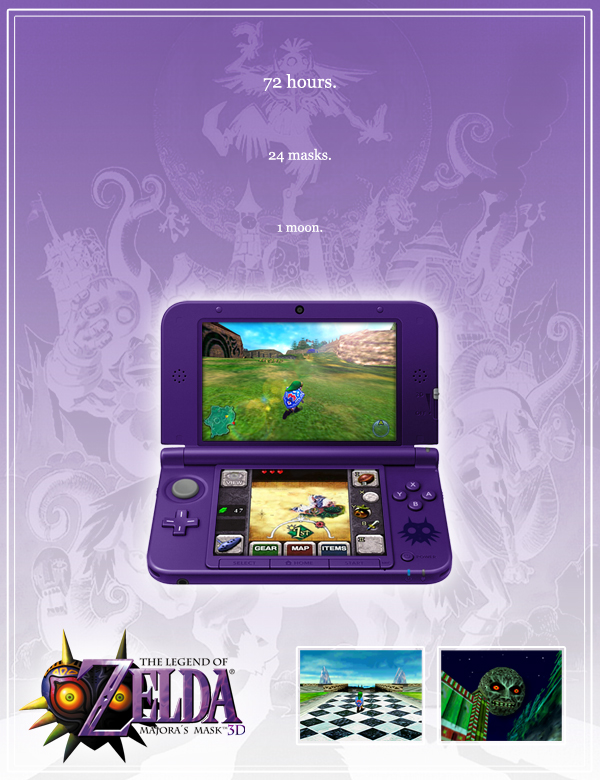 There have been a few reports lately that the 3DS XL will likely be getting a system bundle some point after it is being released. As for the game meant to be bundled with the 3DS XL, it is currently thought that The Legend of Zelda: Majora's Mask will be given the 3D treatment similar to the Ocarina of Time.
These rumors have stemmed from an image, seen to the right and clickable for full size viewing, appearing online. As you can see, the image features a purple 3DS XL as well as a Majora's Mask logo on the bottom right corner. Nintendo has yet to make any statement about this photo, though we have reached out to them for comment.
Update: This image has been confirmed as false, though it certainly would be any Legend of Zelda fan's dream.