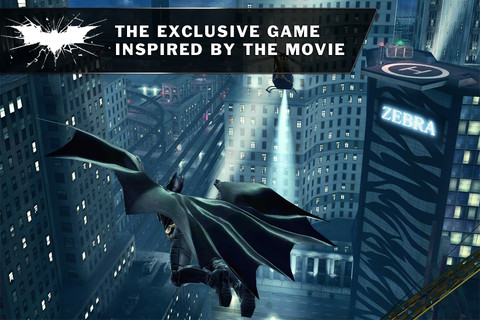 As with any good movie, there is always a video game spawned from it. So, with the release of The Dark Knight Rises in cinemas, a Dark Knight Rises app has been released onto the App Store. It will loosely follow the storyline of the movie, meaning that you get to meet some of the main characters like Catwoman, Lucius Fox and Commisioner Gordon. Plus, of course, Bane.
There are a whole bunch of missions, as well as some random events, in which you get to play the super hero and deal with hostage situations, bomb squads, jailbreaks and car chases. You also get to put into action an awesome fighting system with a tonne of different moves and cinematic effects. Plus, if you collect hidden items then you can also unlock upgrades and new fighting skills for Batman.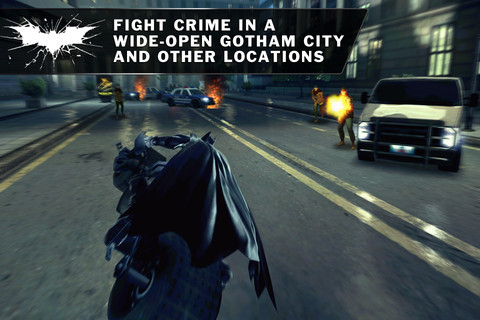 In addition to his fighting skills, you can also have access to his arsenal of weapons, such as the Grapnel or Batarang. And, the most fun part, his vehicles. Drive the Bat-Pod or pilot The Bat for the best way to get from A to B in style.
The Dark Knight Rises is available NOW for $7.49 for iPhone, iTouch and iPad. Get it HERE.