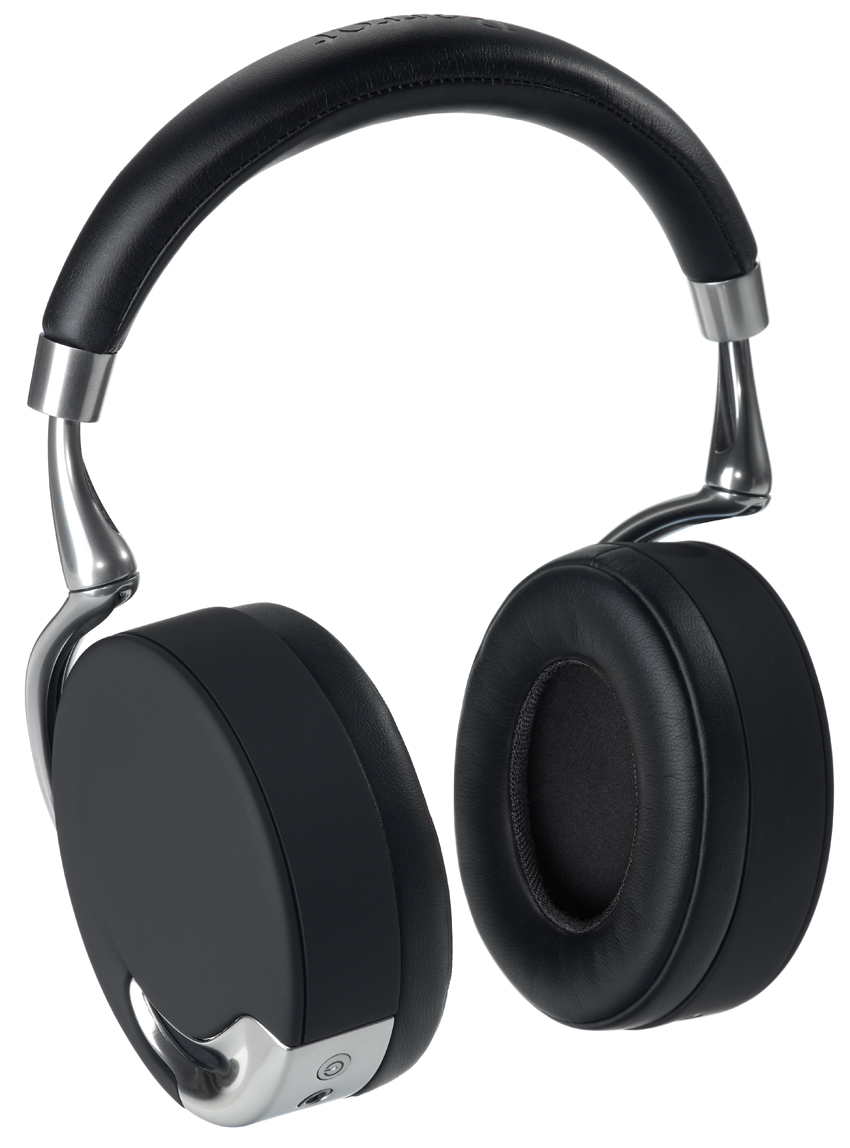 The Parrot Zik Headphones are a pair of headphones from the company Parrot, which is based in France. The headphones themselves are a pair of noise-cancelling, wireless headphones that have some interesting gestures that give access to various functions on the device. They also offer smart-phone linking functionality to adjust the headphones settings, which is done wirelessly through bluetooth protocols. I will go into these functions and more in detail further below.
The first thing I want to talk about with the headphones is the wireless integration with smartphones. People may notice this as a feature that is similar to the one found in the Parrot A.R Drone device in that you can download an App for your iOS or Android devices to add additional functionality to the headphones. The headphones themselves are nearly fully customisable, audibly, by using the App to alter various functions of the headphones. For example, you can modify the audio's position with the concert hall feature. Basically what this does is it allows you to change the angle that the music is coming from in a virtual space. This creates a much more natural sound, like you're listening to a live concert or something. There are also a slough of other features on the app, but most of it is standard fair, like equaliser settings and the like.
I have to admit that going into the concert hall feature, I was a little skeptical about it. I mean, the ability to position virtual speakers sounds a little weird. Heck, it sounded awkward even when the ability was explained to us by Parrot. However, once you actually used the function, it definitely increased the experience by a fair amount. However, if you do not pair your phone with your headphones via bluetooth, you will not be able to access this feature or many others available in the app.
The second feature I want to talk about is the devices noise-cancellation technology. Now I'm sure a lot of us here have experience with these kinds of devices and know that they don't generally work as well as they could, so as you can tell I was very wary of this noise cancellation and especially the way that it was being explained to us. Basically what the devices does is it uses microphones to detect external audio and then compare it to what you're meant to be hearing and then it does voodoo magic and the noise cancelling works. Now, I'm not one for voodoo, so I had to try this out for myself. And try it out I did.
The noise cancellation, I found, worked incredibly well. Whilst I was listening to music I had one of the ladies from Parrot try to ask me something and I could not hear a word she was saying. What is this sorcery? I'm not an audio engineer so I have no idea on how it works technically, or how the device is able to hear sounds before my own ear does and then replace it with silence. This is probably my most favourite part of the headphone.
The third and most important aspect of these headphones, I believe, is the user interface on the headphones themselves. Basically, what a user must do to access various functions on the headphones is to use certain swipe gestures on the earpiece. For instance, running your finger downwards on the headphones will turn the volume up and conversely, running your finger up the side of the headphone will turn the volume up. When your headphones are paired with your smart phone, you also gain access to other functions, such as skipping to the next song by flicking your finger forward on the earphone. I quite liked this gesture based system, but I am a little wary of how it would utilised in a tight space, like on a train where it is packed to the brim with people and even moving your arm is a hassle.
Overall I quite liked the Parrot Zik headphones and am quite interested in seeing how the shape up in the market. The headphones will be retailing at around $499.99 and will be coming to Australian stores in August. Be sure to keep an eye out for these unique headphones.