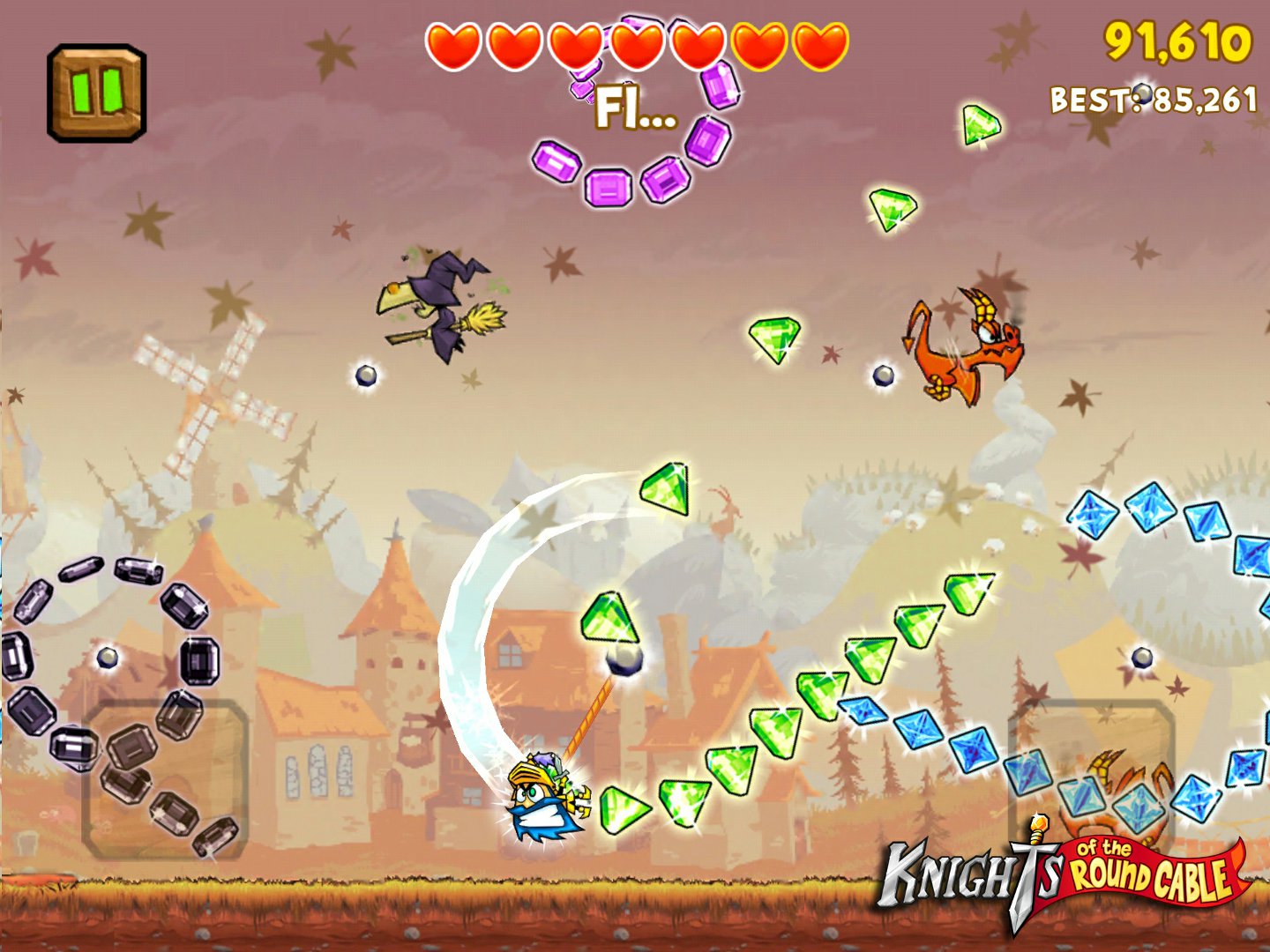 Publishers Focus Home Interactive and Chilingo, with developer Dancing Dots, have announced they have brought the anticipated Knights of the Round Cable to the iOS App Store for iPad, iPhone, and iPod touch.  After showing the game off at E3, the game generated a lot of buzz for its simplistic and intuitive one-touch control scheme.
Featuring a knight set out to save the princess, while collecting gems along the way, Knights of the Round Cable utilizes a hook and anchor system for the knight's locomotion.  Swinging from point to point while avoiding enemies, players can get power-ups to ease gameplay a bit and collect all the gems around the level to try and get a highscore.
Players can download Knights of the Round Cable today from the iOS App Store HERE, but the game is also headed for release on EA's Origin quote "very soon", so those preferring PC gaming or lacking an iOS device can download it then.