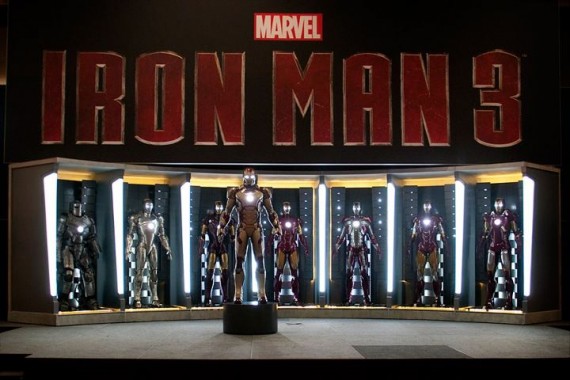 It's time to suit up!
At the San Diego Comic-Con this year, the Marvel booth revealed something extremely special – a brand new suit for Iron Man to be worn in Iron Man 3. This time around gold is the primary colour and the red is secondary. Above you can see the complete collection of Iron Man suits seen in the Marvel cinematic universe with the new suit in front along side the title. Below, you can see a much closer look of the suit along side director Shane Black and actor Don Chedle. I can't explain why he's grabbing the butt though.
Iron Man 3 will fly into cinemas May 3, 2013.