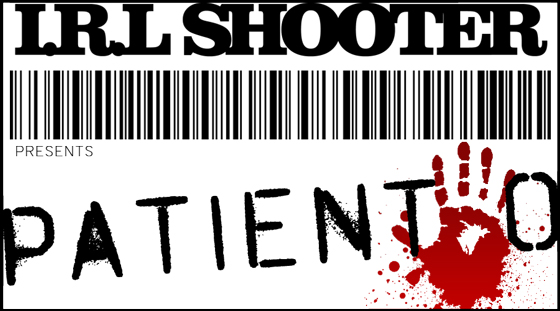 The zombie apocalypse is coming. And I'm not just being witty, or making some reference, it seriously is. For the first time, you will be able to strap on a gun, head into an abandoned factory, and take down some zombies. Okay, so the gun isn't real, and the zombies are trained actors in make up, but same thing.
IRL Shooter is a new company that is starting up who are embarking on an amazing project, providing the first real life, multiplayer, first person shooter, role-playing game that those of you who live in Melbourne get to enjoy on the 31st of October 2012.
What it involves is placing you in a team of six, with ultra-realistic weapons that are weighted and have recoil as well as sound and store all of your shooting info, into a warehouse that has been dressed up to look like a secret medical facility, and letting you loose for an hour and a half.
The warehouse is being fitted out with professional set, lighting and sound design, as to Film and TV industry standards. Plus with a team of writers behind the story and the script for the actors that are placed inside, and professional actors and make up, they are going for the most realistic approach possible.

It will be an incredibly immersive world, and definitely bound to get your blood pumping and adrenaline going. IRL Shooter presents: Patient 0 will have a limited run in Melbourne before moving on to Sydney, and gradually going from city to city in Australia, so don't worry they'll probably be coming to a city near you!
The Melbourne run of Patient 0 will commence on October 31, 2012, but make sure to register HERE as chances are the whole season's run will be sold out in presale given the incredible amount of popularity that it is so rightly getting.
Check out the website for IRL Shooter HERE. We'll keep you updated on any new information on this awesome new form of a shooter as it comes out.
What do you guys think? Is this something that you're keen on? I mean, it's not every day that you get to play a video game in real life.