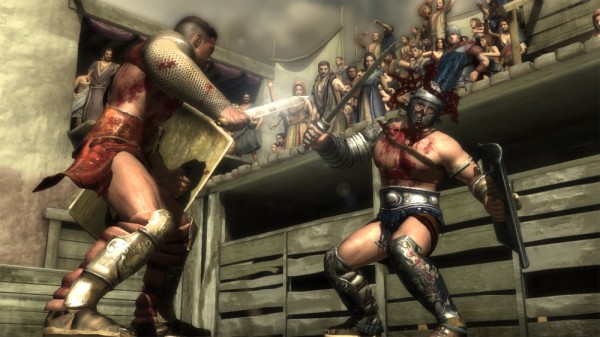 Ubisoft has announced Spartacus Legends a new game based on the Spartacus series from Starz Media.  Not coming until early 2013, the game focuses on much of the gladiator experience from the training, to the full battles, to making a name for yourself.
Spartacus Legends will let players choose from not only the cast of gladiators from the show, but also create their own custom gladiator to build exactly how they like.  Utilizing whomever they please, players can then go at it against friends and offline or on, as well as being ranked against the world on the leaderboards.
The game has apparently gone through strides to maintain that Spartacus feel, including getting Spartacus himself, Liam McIntyre, to provide both likeness and voice.  Not only that, but Liam additionally provided feedback through development when given the chance to play early builds.
Players at Comic Con this year will get the first public chance to check it out at the Starz Media booth, in San Diego July 12th-15th.  Those unable to attend can still check out the gallery below to see a bit of what Spartacus Legends will have to offer.