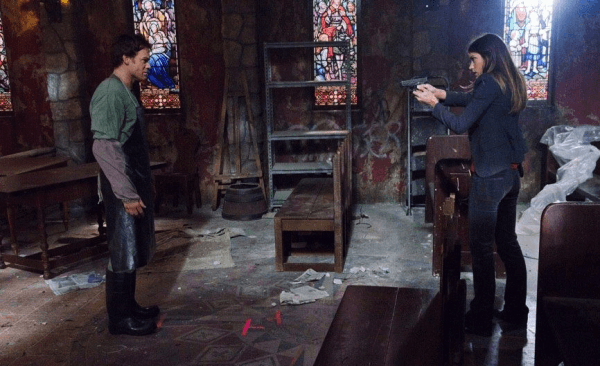 Showtime has revealed some new footage for Dexter Season 7!
I think they're trolling us, right? I mean, the teaser only goes for 15 seconds! Regardless, the anticipation for the season has never been greater. Now that Debra knows Dexter is America's favourite serial killer, how will she react? Judging from this teaser she may even let it slide, but who knows. It looks like we'll have to wait until September to find out! The screenshot shown is the first photo from season 7′ premier episode, titled "Are You…?"
The new season will premiere Sunday, September 30th at 9PM ET/PT on Showtime.
Make sure to check out the trailer below!