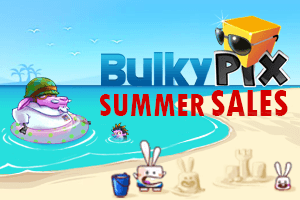 Bulkypix has announced a major sale on their smartphone and tablet games from August 1st to 19th. Not all the titles in the sale have been announced yet. Each day brings a new Bulkypix game on sale!
August 1st – Pix N Love rush DX is at $0.99! No more waiting, take it now.
August 2nd – Are you out of touch with the real world? Not a chance;  just take advantage of Another World at $0.99
August 4th – My Brute: Discount on packs of potion and tools!
August 5th – RPM Gymkhana Racing is at $0.99. Not need to think! It's gonna drive you crazy!
August 6th – Fruity Jelly is now free. Fruit Time!