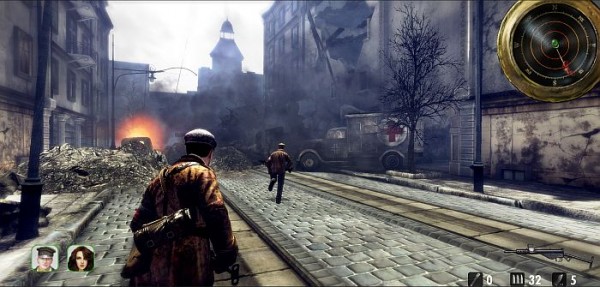 Uprising44 is named after one of the lesser popularised events of World War 2. The Warsaw Uprising of 1944 saw the Polish resistance take on occupying Nazi forces in an attempt to free their capital city. Unlike other major events of WW2 that have received some serious pixellated attention, this story is something of a fresh one, and developers DMD Enterprises hope to capture the attention of gamers who have perhaps given up on WW2 games as old news.
DMD are a small independent studio based in Poland, and Uprising44: The Silent Shadows is their first major release as a team. The game is a blend of third person perspective and real time strategy – thankfully no more FPS!
Subtitled The Silent Shadows after a fictional military unit, Uprising44 will be released on August 28 across PC, Mac and iOS. A console release on Xbox 360 was on the cards in previous press releases, but the new developer diary shows no sign of this happening – for the moment at least.  As well as the video attached below which discusses story and sound,  a handful of screenshots have also been released to give gamers a better idea of the in game world.