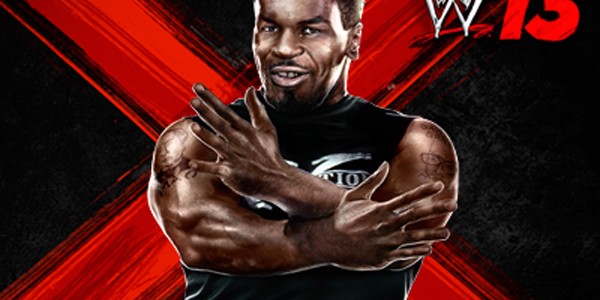 That's right guys, believe it! (or don't and then check the website like this writer did) but one of this years legends is none other than the baddest man on the planet Iron Mike Tyson. Yep, no no I'm not kidding, remember all those boxing moves in the creation suite last year? Yep.. mhm, dem punches. In all seriousness though Iron Mike was inducted into the celebrity wing of the hall of fame this year so it only makes sense.
Besides, there's only so many times we can Shellshock or Aw Funk it, John Cena or John Laurinaitis so being able to deliver the knockout blow or (oh please oh please) lock in the ear lock (yes I went there and again THQ pretty please make this happen) should be another in the many treats coming to this years game.
As I've mentioned in previous articles OMG moments are a new development for this year and it would seem that executing them is going to be far from easy, you have to be in the right position or situation and at least for the ring break moment: the player will require two superheavyweights and 3 stored finishers to even achieve such a moment. One has to question the validity of this considering what it takes to get even one finisher and why I would risk losing to get three.
The ring break moment has been confirmed to end the match in a KO and it has also been confirmed that we can set how many finishers we have at the start of the match in the match options so the possibility is there but feels cheapened by taking the finisher gifting option rather than earning them. Hopefully more detail on OMG moments will come to light as we draw closer to October and they'll all be detailed here on Capsule.
Finish it THQ!
Feed. Us. More!