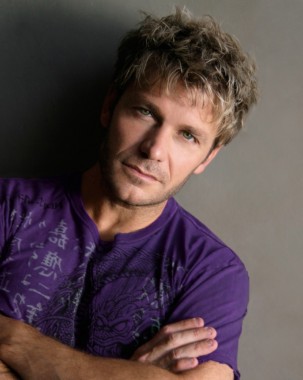 Everyone's favourite flamboyant voice actor, Vic Mignogna, made an appearance at Supanova Sydney 2012 in the Madman Area for his panel discussion. But no this was not your ordinary panel discussion, this panel had a sing along of the Dragon Ball Z Kai theme song as well, so Supanova Sydney 2012 was official Vic'd.
Vic Mignogna as you probably know is an eccentric fellow with a huge personality. When he stepped on stage in the Madman Area the crowd erupted with applause at the his very presence. That's a true testament to the popularity of this man. As you can imagine the audience had plenty of questions or him and Vic had no problem getting up close and personal with the audience.
Special thanks need to go out to Madman for providing the stage for Vic Mignogna's panel and of course to the man himself for returning to Supanova, an event he has graced several times before. It was certainly great to see the excitement on the face of Vic's fans and his interaction with them that made for an ultimately very enjoyable panel.