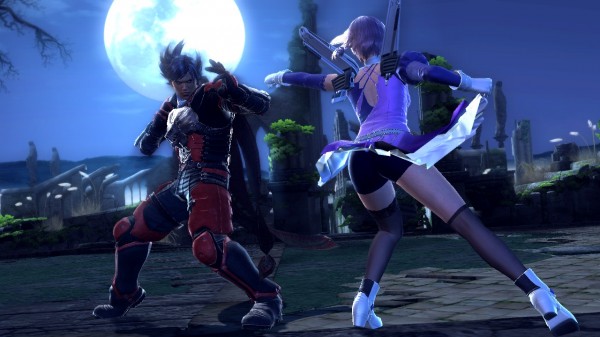 Amongst all the glitz and glamor of E3, girls dressed up as the female fighters from Tekken, Lamborghinis detailed with Tekken fighters and more which you may see later there stood plenty of stations for one to try their hand at Tekken Tag Tournament 2 itself. Now we were given a brief introduction to the title as well as a number of new features which make Tekken Tag Tournament 2 a standout fighter, such as the pair play feature and the brand new Fight Lab mode.
Now it isn't new to see a versus mode in a fighting game. However it is completely brand new to see up to four players playing at the same time as they trade blows with one another. The Pair Play feature in Tekken Tag Tournament 2 allows for just that. Two players will each take a side, with one player on each side fighting at any given time and the other player taking up the fight when they are tagged in. What makes this mode even more exciting is the fact that it can also be taken online and allow for players from four different places in the world to fight against and with one another. Now Namco didn't have an online feature set up of course, but the four player Pair Play set up was quite enjoyable to play through, though it is disheartening to see your partner get subsequently destroyed without allowing you to be tagged in.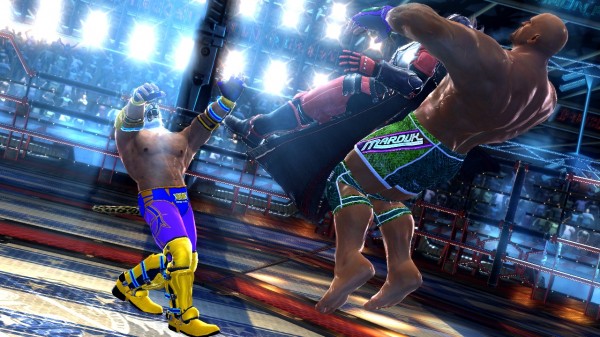 Now another new feature which the Namco Bandai representative was quite proud of was the brand new Fight Lab mode. This Fight Lab Mode serves as not only a comprehensive tutorial but also a way to create a robotic fighter capable of performing nearly every special attack in the roster's arsenal or allowing the player to create a fighting style of their very own with pre-existing moves. The Fight Lab takes us on a walkthrough of nearly every aspect of Tekken's battle mechanics, including how to successfully perform juggle attacks by breaking down each combo and presenting it simply.
It was quite clear from this presentation that, while Tekken Tag Tournament 2 is of course a difficult game to master, Namco Bandai is eager to open up the series to newcomers to the series and potentially pull in more fans. The Fight Lab may be a bit of a turnoff however due to the fact that players look like they will only be forced to play as a robot at the moment. Still, this is a great way to invite more to join in on the fun and the more people willing to take the fight online, especially with the new Pair Play mode, the better.
As for the fighting mechanics themselves, they felt as smooth as ever as I took Paul Phoenix and Asuka against the Namco Bandai representative. As before combo throws can be performed to deal extra damage and stringing together juggling by tagging in and out was as simple as returning fans will remember. Of course these fans will be able to try out the game for themselves when it is released in North America on September 11th.