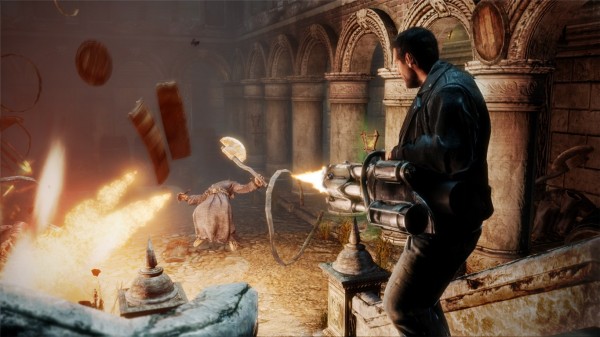 The PC shooter franchise Painkiller is making a comeback!
Announced at this year's 2012 E3 and developed by The Farm 51, the remake of the 2004 title will have one particular improvement: it's powered by Epic's Unreal Engine 3.
Recreating the sensations and hardcore gameplay of the original Painkiller (2004) Released in 2004, The Farm 51 will be bringing back the fast and unique gameplay that originally made the franchise popular. Filled with old-school FPS ideology, the games' lightning-fast movement means pro players will feel right at home, and stunning, gigantic fights will require sneaky tactics and lots of bullets.
Exclusive media partners will be getting the first look at the first build of Painkiller Hell & Damnation at this year's E3 in Los Angeles, California. Hopefully we will have more information soon!