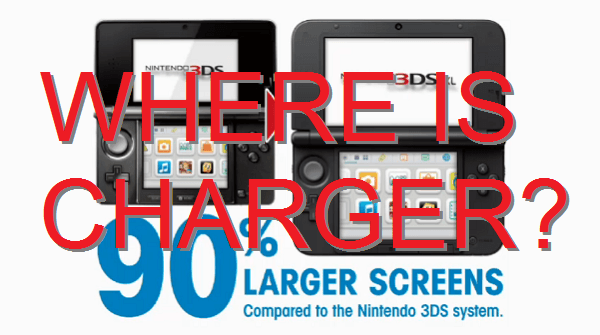 In a really odd and bizarre move, Nintendo has confirmed that the long speculated and now confirmed release of the XL version of the 3DS will not include a charger for the device in Japan and Europe.
The move is incredibly strange considering that this device actually needs to be charged in order to be functional. Nintendo's rationale for this is that they believe users already own a charger for the 3DS and do not require another one. This is unfortunate for users wishing to trade in their old 3DS in exchange for the XL version as the majority of stores won't accept a console without a charger or will accept it for significantly less remuneration.
This is simply a very stupid decision from Nintendo that hampers what should have been rather exciting news for fans of the 3DS. Unfortunately the only country getting the charger is the U.S. leaving the rest of the world in the dark on this. I am personally disappointed in you Nintendo, I thought you cared more for your consumers.
So what do you think of this situation? Have Nintendo disappointed you? Let us know in the comments section below.