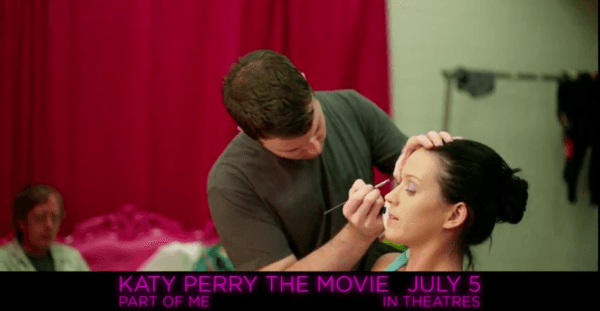 Gearing up for the release of Katy Perry: Part of Me 3D a few new videos have been released of two quite important people to Katy Perry, and key players in her show, her stylist and make up artist.
They both have fairly sweet stories of how Katy picked them up when they were just little fledgling guys hoping to make their way in the world, and she took them with her to fame and stardom and all that. The movie is sure to be full of stories like this, and she just seems like that kind of person. Especially back before her first hit single, and it's nice to hear that she's kept on the same people on since those days.
Check out the interviews with Johnny Wujeck, her stylist, and Todd Delano, her make-up artist, below!
Katy Perry: Part of Me 3D is hitting cinemas on July 5. Keep tuned to Capsule Computers for more information as it comes out!
Video 1
[pro-player width='530′ height='253′ type='video']http://www.youtube.com/watch?feature=player_embedded&v=W_q2R0IIWrU[/pro-player]
Video 2
[pro-player width='530′ height='253′ type='video']http://www.youtube.com/watch?feature=player_embedded&v=pJbnUrs8UL8[/pro-player]