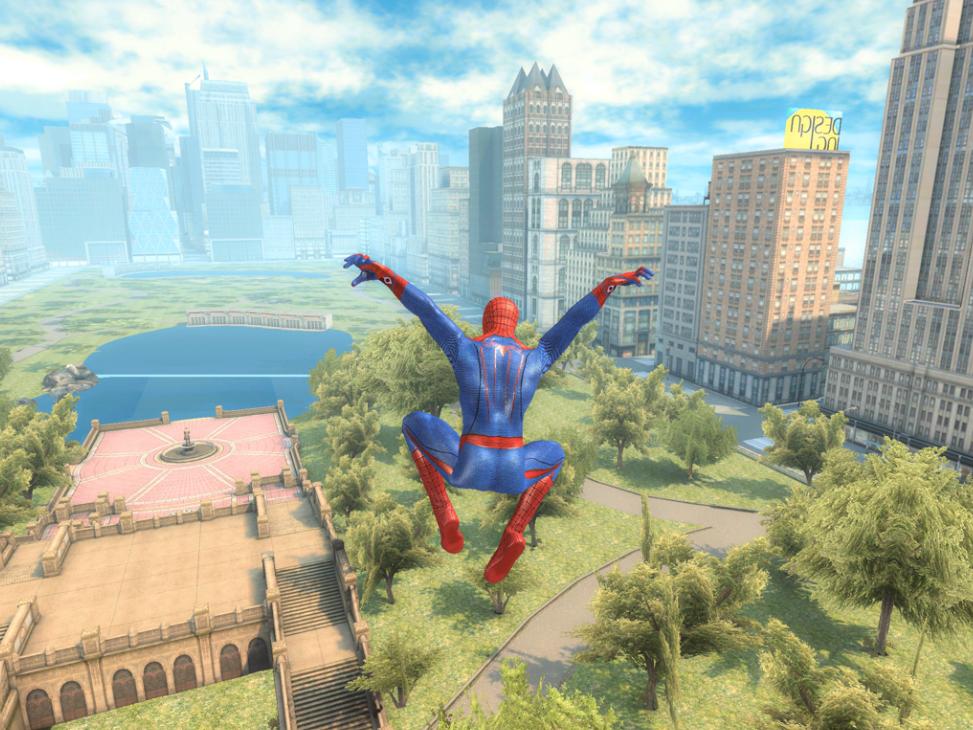 Welcome back for this week's iOS Game Suggestions. If you missed or are new to the suggestions, click on the link below and check what cool games you should be picking up for your iOS along with the introduction and disclaimer on how the suggestions work. (suggestions 1 has the disclaimer and how it all works)
MasterAbbott's iOS Game Suggestions
A pretty good week on iTunes, as always it started slow but ended up quite reasonably, certainly a few must buy game this week in all departments, FREE, 99c and over 99c. This week i've suggested a total of 28 great quality titles. Break down below :
8 – FREE Games
12 – $0.99c Games
8 – Over $0.99c Games
As always for this week's suggestions are all new titles that you should take a look at and consider spending your hard earned iTunes cash / time on.  Well the Free games just below should all be given a shot as they are FREE!
NOTE MasterAbbott's iOS Suggestion's will be going on leave for the next 2 weeks because of E3 coverage.
For The Cheapskates – FREE GAMES
 

MOLEHEART – Price : FREE – Publisher – Gamevil (Protect your kingdom from enemies as you deploy your Hero, William and his troops in this tower defense strategy game. When a jealous brother turns his back on the kingdom and sells his soul to the devil, the Underworld of the moles find themselves helpless to the ghouls and goblins that threaten them. Prince William decides to bravely lead his units into war to defend the mole-folk. Battling endless stages and challenges- help William conquer evil and restore peace to the Underworld!) on iPad & iPhone. GET IT NOW FOR FREE

Stick Tennis – Price : FREE – Publisher –

Stick Sports Ltd

(From the team who served up Stick Cricket®, the number one sports game in 20 countries, comes Stick Tennis™! Easy to play yet difficult to master, Stick Tennis™ offers a fast and fluid gameplay experience with SIX game modes and TEN courts from around the globe. Take on the all-time greats in World Domination, try your hand at the Daily Challenge or steer your favourite player to Slam success.

) runs on iPad & iPhone.

GET IT NOW FOR FREE

 
Crabs and Penguins – Price : FREE – Publisher –

The Coca-Cola Company

 (Crabs and Penguins is designed to work with iPad2, the New iPad and iPhone 4S. A beautiful and epic oceanic adventure game free from Coca-Cola. Lead the Hero Crab by jumping swimming and diving. Travel from a tropical paradise through shark infested waters full of sunken pirate ships into the frigid and dangerous arctic north. Bring happiness to the penguins by returning a lost ball and collect coins and bonuses on the way by making friends with whales and polar bears. Experience six levels of gameplay through an amazing 3D oceanic world.

) runs on iPad & iPhone.

GET IT NOW FOR FREE

 

Darkside – Price : FREE – Publisher – Clockwork Pixels (Battle your way around 100's of massive 3D asteroids, fighting hostile aliens and protecting remote mining colonies! Watch out for orbiting chunks of rock, blast them into oblivion before they destroy the mining colonies. Try to stay on the sunlit side as much as possible, the dark side of these asteroids can be pitch black and full of danger. Luckily your ship is equipped with headlights!) on iPhone & iPad. GET IT NOW FOR FREE 

 
Garage Inc. – Price : FREE – Publisher –

Breakthrough Entertainment

 (Chicago 1920s. Prohibition. The Golden Age of American mobsters. Angelo Marito is a recent immigrant trying to make it in the windy city. With a loan from cousin Sal, Angelo opens up an auto garage and starts working on his American dream. Garage Inc. is a casual time management game that throws the player into the shoes of mechanic Angelo Marito as he tries to build his own auto repair business in 1928 Chicago. Guide Angelo as he struggles to balance fixing his customers' cars, hiring employees, growing his business and dealing with the mob in this exciting time management game.

) runs on iPad & iPhone.

GET IT NOW FOR FREE

 

Dark Ring – Price : FREE – Publisher – Beeline Interactive Japan (As a mystical overlord you must assemble a force of fantasy creatures and do battle to acquire more treasure, power and servants. Collect a powerful menagerie of beast and lay waste to your enemies. Acquire servants from three different classes and equip them for battle. Undertake epic solo quests to level your forces and unleash them against other players to steal their loot.. Leverage your creatures' strengths to your advantage. Some servants excel in battle while others increase the chances of finding rare items. Defeat bosses during quests and add them to your collection. Beautiful illustrations and epic battles More than 100 creatures to acquire!) on iPad & iPhone. GET IT NOW FOR FREE

 
Frisbee Forever 2 – Price : FREE – Publisher –

Kiloo

(Experience the rollercoaster ride of your lifetime with one of the world's most beloved toys! Dive and glide along the edge of erupting volcanoes, fly majestically above snow covered China or admire your reflection in the river glance at full pace through the European countryside. Play more than 75 creative and individually designed tracks throughout three brand new worlds booming with life. Steer your favorite Frisbee® disc skillfully with unmatched tilt or touch controls.

) runs on iPad & iPhone.

GET IT NOW FOR FREE

 
CSR Racing – Price : FREE – Publisher –

Natural Motion

(Race your dream car in the ultimate test: a drag race along deserted city streets. CSR Racing combines stunning, high-fidelity graphics with addictive gameplay to create a new type of racing experience. Upgrade your Audi R8, BMW M3 or Chevy Corvette with turbos, nitrous injection and aerodynamic tweaks to beat tougher and tougher opponents. And when you're ready, it's time to challenge the crews that rule the city. 

) runs on iPad & iPhone.

GET IT NOW FOR FREE
For The Bargain Hunters – 99c Games
 

MASTERABBOTT'S OVER 99c PICK OF THE WEEK

DEAD TRIGGER – Price : $0.99 – Publisher – MADFINGER Games ("The world has collapsed. In 2012 modern civilisation is coming to an end. Global economics have been disrupted, money has lost its value. People have risen against the ignorant politicians who were just lining their pockets – and they didn't spare any of them. However, those who really ruled the world were prepared – and escaped. Suddenly billions of people died from a strange virus, while others turned into butcherly beasts with just one thought: TO KILL!Only a few people on the planet have survived, at least until they run out of ammo… or learn how to stop them…") runs on iPhone & iPad. BUY NOW

 

Where's My Perry – Price : $0.99 – Publisher – Disney (Where's My Perry is a challenging physics-based puzzler where you need to use water in all its different forms, ice, steam and liquid, to solve the puzzle. Overflowing with intuitive controls, vibrant spy-themed graphics, and best of all, lasers, you will be immersed in the world of Agent P! Perry from Phineas and Ferb is no ordinary platypus, he's actually a semi-aquatic sleuth known as Agent P! And, you know, he SAVES THE WORLD! When summoned to headquarters by Major Monogram our fedora-rockin spy becomes stuck in his transportation tubes. Help Agent P get to headquarters for mission briefing by guiding water or steam to the generators powering the tubes.) runs on iPhone & iPad. BUY NOW

 

Squids Wild West – Price : $0.99 – Publisher – The Game Bakers (The Squids are back: bigger and better! The epic adventure continues as our band of stretchy heroes explore the underwater Wild West, fight back against the evil Black Ooze, and search for Winnick, their fallen comrade. If you don't know SQUIDS yet, SQUIDS Wild West is a great place to start! SQUIDS Wild West has a unique mix of action strategy and RPG: build your team of heroes for challenging turn-based battles against corrupted crabs and shrimp! This sequel is even better than the original, with many surprises in store: devious new enemies, four new playable characters, and nearly twice as many levels. You can even ride seahorses into battle!) runs on iPad & iPhone. BUY NOW 

 

Platoonz – Price : $0.99 – Publisher – Chillingo (Ten-hut! Ok soldier, some seriously bad dudes have attacked earth and it's your mission to lead your platoon through enemy territory, punching, smashing, shooting and blowing up anything that gets in your way. Take control of a platoon of up to four soldiers of fortune using amazingly simple gesture controls and beat the epic campaign. ) runs on iPhone & iPad. BUY NOW

 
Left2Die – Price : $0.99 – Publisher –

Everplay

 (Left2Die – The greatest zombie shooter ever created, 60 Missions with more coming soon. Online Multiplayer, Tons of Guns and Characters to unlock with retina graphics.) runs on iPhone & iPad.

BUY NOW



Neon Prime HD – Price : $0.99 – Publisher –

Apocolyp Software

(A Neon Prime has entered our solar system. We sent our main fleet to engage it but contact has been lost. Now you are our only hope to defeat the Neon Prime and save our planet! Neon Prime is a retro style vertical space shooter with the player fighting through 5 levels and boss fights.) runs on iPhone & iPad.

BUY NOW

 
Big Win Baseball – Price : $0.99 – Publisher –

Hothead Games Inc.

 (Step up to the plate and swing for the fences! It is always a guaranteed home run with Big Win Baseball, the game for everyone. CREATE your own unique dream team, COMPETE against opponents from around the world, WATCH your team battle it out on the diamond, BOOST your player's pitching, hitting, fielding and other skills and get ready to win the Daily Pennant for the ultimate BIG WIN! ) runs on iPhone & iPad.

BUY NOW

 
Zodiac Tale – Price : $0.99 – Publisher –

Janobe Studios

 ("Zodiac tale" tells the story of a hero who is immersed in an epic journey.In ancient times there was 13 signs of the zodiac. The number 13, the Dragon sign, betrayed and defeated the other 12 signs to steal their magical powers through the orbs of the zodiac, each sign had in his possession. Before the Evil Dragon finished his plan, humans with the power of the 12 signs and their orbs defeated and sealed the Dragon in a isolated island. Now the dragon has awakened and he wants his revenge!!
The humanity will pay for his defeat. Only the 12 magical orbs can beat the Dragon and save the world from an era of eternal darkness. Take your shield, your Dragon Sword And start the adventure. The Fate of the World it's in your hands.) runs on iPad.

BUY NOW

 

ControlCraft 2 – Price : $0.99 – Publisher – Elite Games Ltd (A fast thinking RTS game, with tactic capabilities and graphics in unique style. Take over the enemy colonies to battle your way through challenging levels that call for your skill and wit. Upgrade your troop, pimp up your super weapons and smash enemies to save your Planet.) runs on iPhone & iPad. BUY NOW

 

Chasing Yello – Price : $0.99 – Publisher – dreamfab (Take an Adventurous swim in the raging river as the Chase continues! 7-year-old Mathilda lets her helpless goldfish, Yello, taste freedom in the local wild creek. Help Yello to escape Mathilda and navigate the poor fish through a rough adventure in the dangerous river filled with rocks, burning logs and piranhas! Will Yello escape, fall victim to the hazardous environment, to Mathilda's fish net??) runs on iPhone & iPad. BUY NOW

 

Tanglers – Price : $0.99 – Publisher – Chillingo (Match the alien creatures together in this fast-paced, cosmic game of pairs. Connect the Tanglers to collect them, keeping an eye on the timer. Complete levels quickly, or connect far-apart Tanglers to pick up bonus points. Super simple gameplay makes Tanglers universally accessible. Perfect for players of a all ages. Cute Tangler creatures. Beat your friends scores with Game Center leaderboards. Universal, plays great on iPhone, iPod touch and iPad.) runs on iPhone & iPad. BUY NOW

 

Doodle Fit 2: Around The World – Price : $0.99 – Publisher – NAMCO (Travel the world, solving puzzles as you go! Visit 10 countries, each with 20 puzzles based on an item or landmark from that country. Some puzzles have multiple solutions and some feature interesting facts. Play in Around the World, Time Attack and Challenge modes, but that's just the tip of the iceberg!
Doodle Fit 2 introduces a brand new Community section, featuring puzzles from players around the world. You can also easily draw or fit together a level of your own, give it a name, then share it with the world and your friends on Facebook and Twitter!) runs on iPhone & iPad. BUY NOW
For The Millionaires – All games over $0.99
 

MASTERABBOTT'S OVER 99c PICK OF THE WEEK

The Amazing Spider-Man – Price : $7.49 – Publisher – Gameloft. (Get ready for intense web-slinging action with the Amazing Spider-Man! Join Spidey in the official game app of this highly anticipated 2012 blockbuster! Play through the movie storyline as Spider-Man faces off against the Lizard and rampaging gangs. Web-sling and crawl your way through an open, fully 3D New York while using your amazing skills to save the city.) runs on iPhone & iPad. BUY NOW

 
Chicken Doom – Price : $2.99 – Publisher –

Bulkypix

 (What happens when a primitive, under-evolved species and some almost evolved poultry covet the same ressource ? A terrible and everlasting series of conflicts named « Corn Wars » ! Biggy, a hunter and farmer, has in his possession a massive amount of a resource desired by evil space poultry: « Corn »! These vile volatiles have decided to plunder Biggy World to obtain as much Corn as possible in their crazed conquest of the universe. But the Biggies are determined to stop them… 

) runs on iPhone & iPad.

BUY NOW

 
Band Together – Price : $2.99 – Publisher –

Backflip Studios

 (Welcome to "Band Together: The Unboxing" for the iPad 2 and new iPad. Simply touch a Bandi, and drag him where you want to go. Remember to keep all your Bandies well lit so they don't fall asleep, and steer clear of thumbtack death machines, pencil pit traps, baseball boulders, and more. Figure out how to reach the popsicle stick pressure plates and miniature switches that open the trapdoors, retract the pencil walls, and move up the platforms that will get the bandies to the exit. Part puzzle game, part adventure- all painfully cute fun for your iPad 2 and the new iPad!

) runs on iPad.

BUY NOW

 
Bee In A Bubble – Price : $1.99 – Publisher –

Ovine By Design

 (What do you get when you cross a Bee with a Bubble? We're not quite sure but it might be Bee in a Bubble, the retro-tastic maze racing adventure through many hazardous hives. You control our hero Bee in a Bubble and help him find his way to the exit in each level. Bee always flies up, so rotate your world to guide him through each maze. Beware of sharp edges that will burst your bubble! Each hive has a limited time for Bee to complete its levels. If Bee runs out of time in one level, simply revisit a previous level to get a better time. Get to the end of each hive to race the queen bee to the end goal and become King Bee (in a bubble).) runs iPad & iPhone. BUY NOW
 

Bridge The Gap 2 HD – Price : $2.99  – Publisher – Monster Robot Studios. (Return to Buccaneer Bay and set sail with everyone's favorite Pirate, Captain Sneer!
Bridge the Gap 2 HD has a boat-load of Puzzling, Pirating Adventure for all ages! Bridge the Gap 2 HD Features:
50 levels, across 5 beautifully designed islands! The Learning Curve Cove, GlupGop Bog, Dry Dirt Reef, The Haunted Seas and the Great Peninsula (and more coming soon!) 9 different Pirates with funny voices and useful skills! In-game clock; if you play at night, it will be night on the islands,—if you play during the day, it will be day on the islands! ) runs on iPhone & iPad. BUY NOW

 
Nihilumbra – Price : $2.99 – Publisher –

Beautiful Games SL

. (Discover the huge world of Nihilumbra and join Born on his adventure to find himself whilst trying to escape from his inevitable curse. Born was created from the absolute nothingness. When he abandones the void and appears in the world, he begins a long odyssey where he will learn how to use the colors around, that will grant him powerful habilities; though he will have to pay a high price. The void must be one. It reclaims him and will never stop chasing him, destroying everything on its way. To keep being alive, Born will have to condemn the earth he walks, vanishing it forever.

) runs on iPad & iPhone.

BUY NOW
 
Dynamite Jack – Price : $9.49 – Publisher –

Hassey Enterprises

 (Dynamite Jack must blast his way to freedom! Jack, a brave space marine, armed with only bombs and a flashlight, must escape the Anathema Mines! Use stealth to sneak past guards and bombs to obliterate enemies in this intense top-down action-adventure.

) runs on iPad.

BUY NOW
 
Cthulu Saves The World – Price : $1.99 – Publisher –

TinkerHouse Games

 (The XBLA and Steam indie hit from Zeboyd Games finally comes to iOS! The lord of insanity, Cthulhu was all set to plunge the world into insanity and destruction when his powers were suddenly sealed away by a mysterious sorcerer. The only way for him to break the curse is to become a true hero. Save the world to destroy it in an epic parody RPG journey of redemption, romance, and insanity!

) runs on iPad & iPhone.

BUY NOW
There you have it folks, these games should keep you busy for quite some time, well till next week at least. I'll be back next week for another dose of iOS goodness, in the meantime if anyone would also like to suggest their own suggestions, please feel free to share them in the comments section below.
Remember kids,
Play Hard Or Don't Play At All!