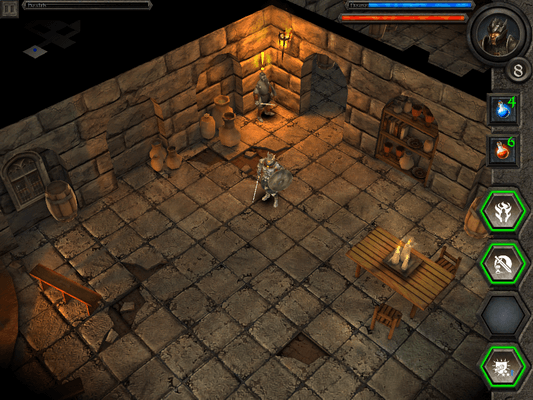 Welcome back for this week's iOS Game Suggestions. If you missed or are new to the suggestions, click on the link below and check what cool games you should be picking up for your iOS along with the introduction and disclaimer on how the suggestions work. (suggestions 1 has the disclaimer and how it all works)
MasterAbbott's iOS Game Suggestions
A pretty good week on iTunes, as always it started slow but ended up quite reasonably, certainly a few must buy game this week in both the FREE  & 99c department. This week i've suggested a total of 22 great quality titles. Break down below :
9 – FREE Games
8 – $0.99c Games
5 – Over $0.99c Games
As always for this week's suggestions are all new titles that you should take a look at and consider spending your hard earned iTunes cash / time on.  Well the Free games just below should all be given a shot as they are FREE!
NOTE MasterAbbott's iOS Suggestion's will be going on leave for the next 2 weeks because of E3 coverage.
For The Cheapskates – FREE GAMES
 

MasterAbbott's FREE GAME PICK OF THE WEEK!

Heroes Call – Price : FREE – Publisher – Defiant Development. (Fight your way through more than 30 lush dungeons, collect gear, learn new skills and uncover the secrets of Brineside. By Defiant Development, responsible for the #1 game in 13 countries Ski Safari. Featuring incredible Retina graphics and deep RPG levelling and gear, Heroes Call brings dungeon crawling action and adventure to the mobile and tablet as it's never been seen before. Brineside is a city under siege, beset with dangers from outside, within and below. The Adventurers Guild is in dire need of new Heroes. Are you ready to answer the call?.) on iPad & iPhone. GET IT NOW FOR FREE

 
Collider Quest – Price : FREE – Publisher –

beActive Interactive.

(Mysteriously transported to a post-apocalyptic future, six people find themselves involved in a race against time to find a way to get back to the present and save mankind – and their own lives. Help them get back to the present! On October 1st 2012 Peter Ansay breaks into CERN lab to gain access to the Collider and sabotage it, preventing any future experiments. But something goes terribly wrong and he is transported to 2018 by a wormhole to a world destroyed by natural disasters and at war with the Unknown.

) runs on iPad & iPhone.

GET IT NOW FOR FREE

 
Marathon Infinity – Price : FREE – Publisher –

Soli Deo Gloria Productions.

(It is being balanced in the calm center of a whirling and untouchable tornado of destruction, while showers of grenades patter harmlessly around you and bullets crawl toward you in slow-mo.
It is when your brain develops a new bundle of nerves whose only function is to re-route impulses directly from your eyes to your finger muscles, so that you can twist and snap off a rocket long before you're conscious of the yellow blip in your motion detector. It is when the difference between a roomful of alien warriors and a carpet of them is a matter of seconds.

) runs on iPad & iPhone.

GET IT NOW FOR FREE

 
Rainbow Team – Price : FREE – Publisher –

MaxReality.

(Guide the rainbow team to the finish blocks!
Put the blocks so the heroes can go through, make them jump, fall, teleport. Avoid the dangers and guide each hero to their finish blocks! Remember, there is a different route for each color! Features: – lively rich graphics, sound and music – 50 progressive and challenging levels
– hours of exciting gameplay – Leaderboards, achievements

) runs on iPad & iPhone.

GET IT NOW FOR FREE

 
Little Generals – Price : FREE – Publisher –

Smarter Apps.

(Simple to play, highly addictive and explosively delightful. Grab a helmet and hop in a tank, it looks as though the Little Generals are bent on world domination!
Venture forth and conquer lands by engaging in 1-on-1 physics-based terrain battles. Grow your warbux as you conquer and unlock more powerful and devastating weapons, or customize your general's look and expand your tank collection. They may be Little Generals, but they have big dreams, dreams of conquest. 

) runs on iPad & iPhone.

GET IT NOW FOR FREE

 

Pixel Breaker – Price : FREE – Publisher – 4Game Studios (A fresh twist on the classic game of Brick Breaker. You can control the ball with blow and suck spell. Discover lots of new mechanisms including Tripple Ball, Wall Builder, Missile Launcher and many more surprises! Includes 32 challenging levels, beware of tough bosses At the end of each level! Not enough? Play endless mode! New levels every time you play! Thousands levels waiting for your challenge!) runs on iPad & iPhone. GET IT NOW FOR FREE

 

Puzkend – Price : FREE – Publisher – 10tons Ltd (A free match-3 brain teaser from the creators of Azkend! Take your time and relax with an untimed puzzle game set in the world of Azkend 2: The World Beneath. Puzkend is a fresh take on the familiar match-3 game. In Puzkend the player simply needs to find a match for all the pieces on the board. What makes it different is the fact that no new pieces are created which makes Puzkend a true puzzle-game. The ultimate goal in each level is to clear the game board by matching same kind of items into strings of three or more, making them disappear.) on iPhone & iPad. GET IT NOW FOR FREE

 

Mantera – The Sacred Path – Price : FREE – Publisher – Ninety Nine Works. ("Since thousands of years ago, there was a huge and evil army of hybrid beings in full control of the Universe. They were out there, The Dark Legions, and they are taking over the planets relentlessly with their advanced super robotic soldiers. Finally, The Communion, the core of The Dark Legions, turned their desire for the tiny planet, The Earth … and a cruel merciless war was launched.) on iPhone & iPad. GET IT NOW FOR FREE

 
Mega Run – Redford's Adventure – Price : FREE – Publisher –

Get Set Games

.

(Redford's brother and sister have been kidnapped by a mysterious monster and taken far away! Join Redford on an amazing adventure across multiple worlds and dozens of challenging stages. Find Redford's lost family and discover new worlds to explore by following the trail of stolen coins and Forest Gems! Mega Run – Redford's Adventure is an epic platform game complete with an incredible cast of characters, fantastical landscapes to explore, and stacks of explosive powerups! ) on iPhone & iPad.

GET IT NOW FOR FREE
For The Bargain Hunters – 99c Games
 

MASTERABBOTT'S 99c PICK OF THE WEEK

Razor: Salvation – Price : $0.99 – Publisher – Crescent Moon Games. (Defend your homeland. Save the world. As commander of the dropship "Salvation", you are tasked with rescuing Earth's inhabitants and helping with the EDSF defence effort. Razor Salvation is the first instalment in a series of games that will take the player along the story of the Xenos and why they have invaded our planet Earth.) runs on iPad & iPhone. BUY NOW



TinyLegend – Crazy Knights – Price : $0.99 – Publisher –

Trinity Interactive Limited.

(it's a full-on MONSTER INVASION! CRUSH the invaders with WICKED WEAPONS and CRAZY COMBOS! On the distant continent of Kromdor, the skies have grown dark, announcing the coming of the Evernight. Monsters that once slumbered beneath the earth now bring chaos and ruin to the land. Do you have what it takes to destroy the fiends and save Kromdor?) runs on iPhone & iPad.

BUY NOW

Puzzle Rocket – Price : $0.99 – Publisher –

pixelZapp

 (Take command of the Intergalactic Rocket Rescue Fleet and save the helpless aliens! Use platforms to bounce, fire, drip and teleport the aliens to the waiting rockets.
The aliens have been struck by a meteor swarm. They float helplessly in their crippled ships. It's up to you to guide them through the levels and get them to the rescue ships. Place, move and rotate the different platforms at your disposal to find safe paths through the systems. Gain new platform types as you progress and unlock different environments.) runs on iPhone & iPad.

BUY NOW

 
Monstaaa! – Price : $0.99 – Publisher –

Pixel Elephant Pty Ltd.

(Beautiful, original and fun. Experience tilting based game like no other! Monstaaa is hungry, always hungry… He's lived his whole life in a cave and the only things he loves are his bugs. Or rather… he loves eating them! Tilt your device to help Monstaaa and feed him some delicious bugs. Sounds easy? Well, it does until you realize his caves are full of wicked wickednesses and some truly dangerous dangers!) runs on iPhone & iPad.

BUY NOW

 
Gnomes – Price : $0.99 – Publisher –

1013 Games.

(We plan by day and work at night, because if anyone sees us, we will permanently become stone! We are Gnomes, and this is our home… Unfortunately something has gone wrong and paint exploded all over the garden. We have only tonight to fix Osten Street, or we might all be petrified forever!) runs on iPhone & iPad.

BUY NOW

 
Tap Tip Block'em – Price : $0.99 – Publisher –

Capcom

 (The Funtastic-Horror Survival-Defense game made by the young bloods of Capcom! Every night, unearthly visitors invade your home! Use your fingertips to make barricades and keep them out 'till morning! If they get in, you're in big trouble! Swipe to look around and put up chains, tap to hammer nails! Really simple controls means making various barricades and keeping out the monsters is fun for anyone! Rub, Spin and Tap your way through Aliens, Zombies, and even Santa!) runs on iPhone & iPad.

BUY NOW

 
Brainergy – Price : $0.99 – Publisher –

Bulkypix

.

("Save the Earth, Color the World!" Today's world is more polluted than ever. All around the globe major cities are suffocating, trapped in toxic clouds and wastes. From New York to New Delhi green-house effect endangers the health of the populations and the environment. It's now your job to clean the mess! Each level is a district where you have some objects at your disposal: converters and deflectors. You need them to bring energy particles all the way to a target in order to supply the district with renewable energy. ) runs on iPad & iPhone.

BUY NOW

 
Affliction: Zombie Rising – Price : $0.99 – Publisher –

Naquatic.

(Honored Monkey trainee! DANGEROUS is the path in front of thee. Reflexes of a ninja, you must have!
Fearlessness of your inner monkey, you must embrace!
ALL MY 80 TEMPLE TRIALS, will you master and true MONKEY NINJA become? Warning! Wimps are not allowed in Master Miyoghurt's temple of trials.Only proceed if you can handle extreme pressure without losing your inner peace. A true Monkey Ninja must learn to use, not abuse, the honorable Banana Move, Flykick and Somersault amongst others.) runs on iPad & iPhone.

BUY NOW
For The Millionaires – All games over $0.99
 
Rock(s) Rider – Price : $2.99 – Publisher –

ECA-Games

. (The waiting is over, Rock(s) Rider is here! As a Universal application and prepared for the new iPad. Know that feeling? Put earplugs in, shake them with the rock, start the bike, and with the roaring engine accomplish the impossible. That's the new Rock(s) Rider. Show them what you've got and reach the finish line despite the various obstacles, junk, and pitfalls. Let's rock and ride!

) runs on iPhone & iPad.

BUY NOW

Island: The Lost Medallion HD – Price : $5.49 – Publisher –

Big Fish Games

. (The most beautiful princess in all the land has been kidnapped by grasshoppers! Journey deep inside an abandoned ant hill on a quest rescue her and win her heart.This is no easy task. Only those with the patience of a true hero will find the princess. No matter how hard it gets, never ever lose hope! Soundtrack available for FREE on SoundCloud!) runs iPad & iPhone.

BUY NOW

 

Inferno+ – Price : $2.99  – Publisher – RadianGames. (The spectacular twin-stick action-RPG blasts onto iPhone and iPad! Welcome to Inferno+, the highly-anticipated title from Radiangames, creator of Super Crossfire, Fireball SE, and Ballistic SE. Inferno+ is an expanded and improved version of the award-winning Inferno on Xbox Live. Blast your way through 40 atmospheric levels. Explore the gauntlet of stylish environments, destroy hordes of enemies, and upgrade your ship along the way. With 3 difficulty levels and New Game+, you'll be in for hours of enjoyment.) runs on iPhone & iPad. BUY NOW

 
Axon Runners – Price : $7.49 – Publisher –

Streamline Studios

. (The futuristic 3D cityscape of Persepolis and the Nightstream await! Glide through the city on your choice of 10 different hoverboards currently available, each with special attributes to help you collect more energy orbs and blast obstacles out of your way. Discover the mysteries of the Nightstream through 15 levels of fast-paced action while executing epic jumps and lightning-quick moves to collect as many points as possible!

) runs on iPad & iPhone.

BUY NOW

 
CrossWorlds: the Flying City HD – Price : $5.49 FREE DOWLOAD – Publisher –

G5 Entertainment

. (After inventing an amazing device that enables travel through parallel worlds, Professor Dumbdore suddenly disappears. Help Professor's daughter, Monica, track down her father while exploring 4 different worlds. Solve the puzzles of the enigmatic Scientist's House, fix the inhabitants of the rusty Robo City, travel to the fairytale-esque River World and face the challenges of the Flying City!  You will be fascinated for hours with this absorbing puzzle adventure and its heaps of eye-popping quests!.

) runs on iPad.

BUY NOW
There you have it folks, these games should keep you busy for quite some time, well till next week at least. I'll be back next week for another dose of iOS goodness, in the meantime if anyone would also like to suggest their own suggestions, please feel free to share them in the comments section below.
Remember kids,
Play Hard Or Don't Play At All!