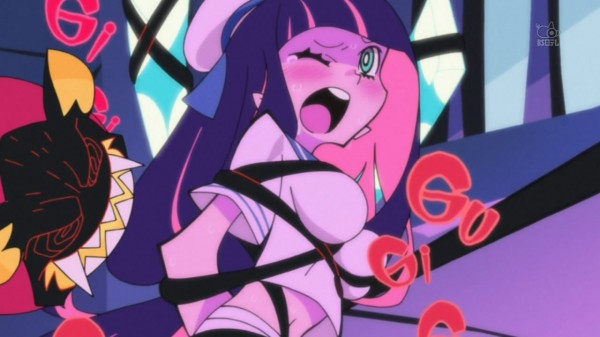 Following their killer announcements of REEL Anime and several film acquisitions at the Supanova Sydney 2012 event, Madman followed up with an equally impressive line-up of title acquisitions at Supanova Perth 2012 this past weekend.
During their panel they announced that they have acquired the license to distribute the following series:
Majikoi – Oh! Samurai Girls! – currently streaming in Madman Screening Room, release date to be determined.
Panty and Stocking with Garterbelt – to be released in October.
Is This a Zombie? – the first season will be released early 2013.
Infinite Stratos – to be released in November.
This is a great line-up of acquisitions and I for one immediately shouted 'GOD MY OH!' as my head exploded upon hearing they had licensed Panty and Stocking with Garterbelt (a favourite of mine). Be sure to let us know what you think of these announcements in the comments section below.