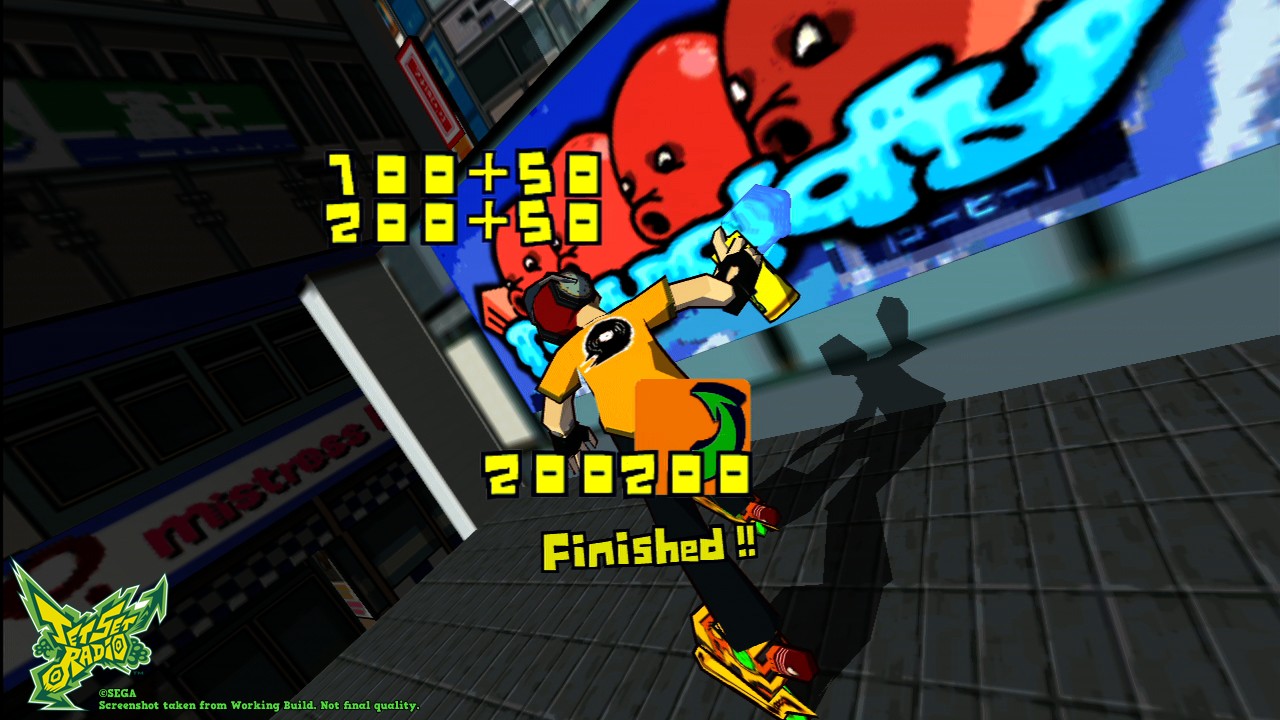 For anyone that remembers playing the original Jet Set Radio back on the Dreamcast, then you'll of cause remember its incredible genre spanning soundtrack filled to the brim with awesome techno, hip-hop and J-pop tracks.
With the news of Jet Set Radio's upcoming HD re-release, there was speculation that the port version would not contain the original game's entire soundtrack due to 'licensing difficulties'.
However, SEGA has now confirmed that Jet Set Radio HD will in fact be bring back 28 songs of the original 30 from the game's soundtrack– including the songs that were once region exclusive. The missing two songs are Deavid Soul's "Yappie Feet" and O.B. One's "Many Styles", but still getting a near-genuine soundtrack is a pretty amazing job.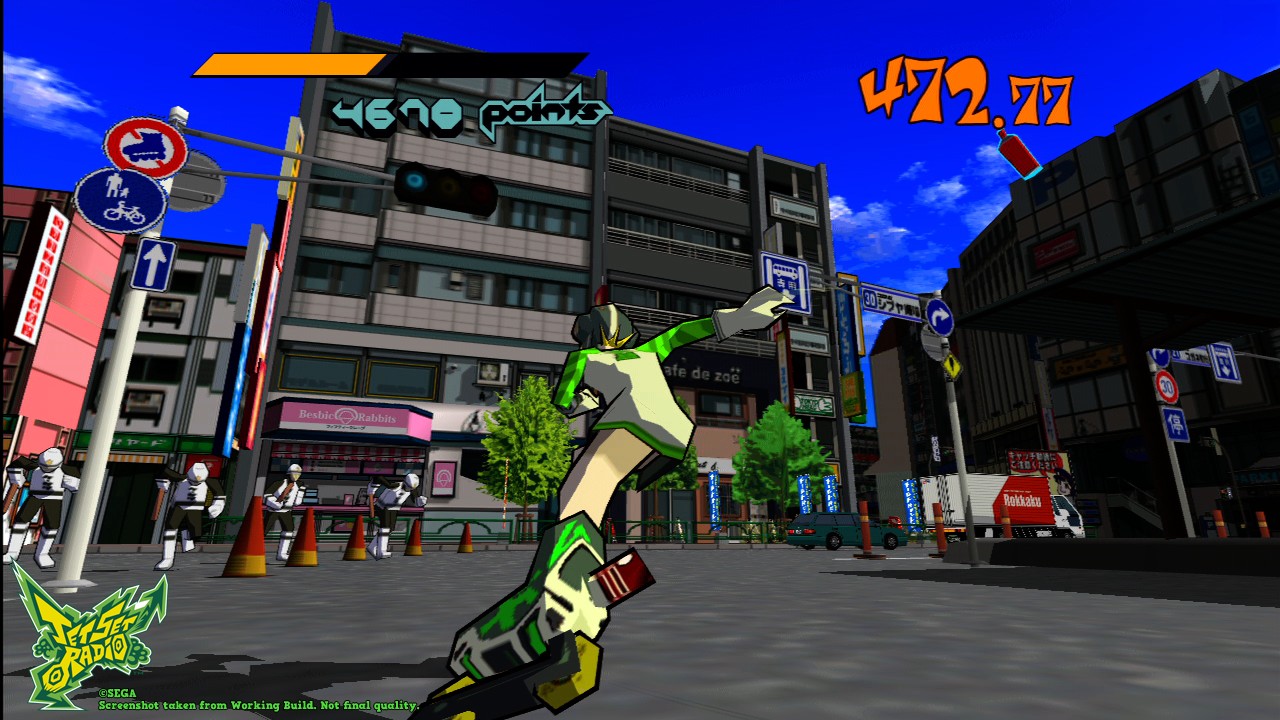 The full track list:

Hideki Naganuma – Grace and Glory
Hideki Naganuma  – Humming the Bassline
Hideki Naganuma – Let Mom Sleep
Hideki Naganuma – Moody's Shuffle
Hideki Naganuma – Sneakman
Hideki Naganuma – Sweet Soul Brother
Hideki Naganuma – That's Enough
Guitar Vader – Super Brothers
Guitar Vader – Magical Girl
Deavid Soul – Dunny Boy Williamson Show
Deavid Soul – Miller Ball Breakers
Deavid Soul – On the Bowl (A.Fargus Remix)
Deavid Soul – Up-Set Attack
Toronto – Electric Tooth Brush
Richard Jacques – Everybody Jump Around
Idol Taxi – OK House
Reps – Bout the City
Funky Radio – B.B. Rights
Mischievous Boy – Castle Logical
Yellow Bream – F-Fields
Cold – Just Got Wicked
Rob Zombie – Dragula
Professional Murder Music – Slow
Jurassic 5 – Improvise
Mixmaster Mike – Patrol Knob
Feature Cast – Recipe for the Perfect Afro
Semi Detached – Funky Plucker
Jet Set Radio HD is set to be released for PC, Playstation Network, Playstation Vita and Xbox 360 in Summer 2012.