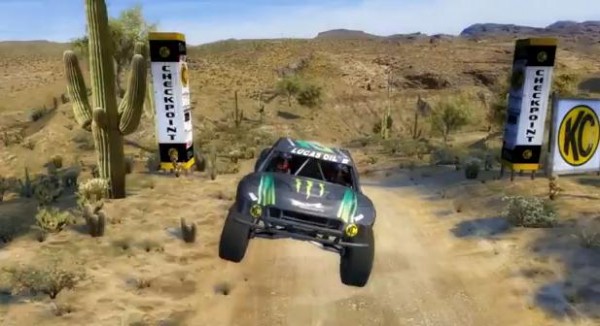 If you have been looking for a racing fix that takes the arcade route, you should be looking into Jeremy McGrath's Offroad, which launches today. This racer throws players on some beautiful dirt tracks where players can sling mud in multiplayer, unlock vehicle upgrades, and enjoy a simple yet satisfying career mode that is sure to please anyone looking for a more arcadey experience.

"Looking back on the previous generation of games, there were a lot of great racers out there that were simply a lot of fun. They were inspiring," said Robb Rinard, creative director at 2XL Games. "We wanted to recapture what was great about those games while making something our own. I'm proud of what we've created, and I'm more than ready to take on some challengers online."
Yep, it is always a goood thing to see that a developer is proud of their work, and judging by the trailer, this is one title many should be keeping an eye on. You can grab Jeremy McGrath's Offroad for the XBLA and PSN today for just 800 points (or $9.99) as of today, and check out the shiny new clip down below that is full of dusty carnage.