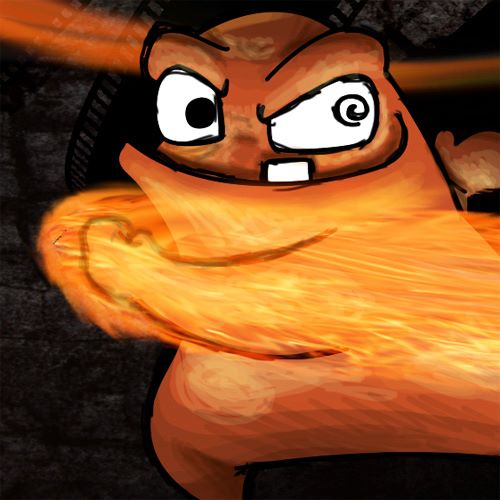 Explosive Alan's "Project Possum" has recently broken $20K on Indiegogo, with 24 days still left to go. "Project Possum" was announced last week, with an initial goal of $10k to allow them to create a multi-platform show pilot that they will then shop to networks. The initial goal was only $10K but that was passed on the first day, it has taken them far longer to reach the $20k mark but as a reward for making it they will now produce a fully fledged "mantler" video (stretch goal).
Explosive Alan is made up of  Dan Maher, Gareth Wild and Ashley Denton who were all formerly part of the "Inside Xbox" team before it was cancelled earlier this year by Microsoft. They originally were focussed on their online "Homework" series before announcing "Project Possum", though they will continue to work on both.  Though in the past there has been little success with gaming shows in the UK, if anybody could do it successfully it would be the Inside Xbox team, given there past track record and fan base.
Check below the break to see the initial project video.