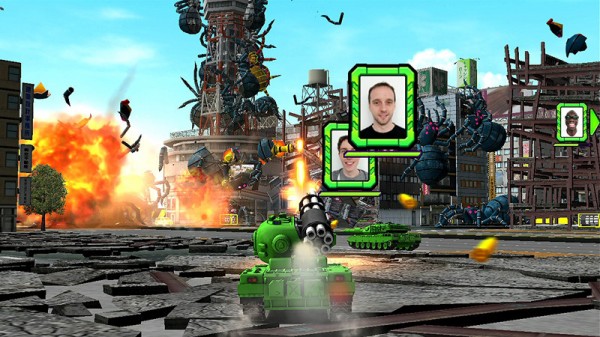 What did we all think of the E3 2012 Nintendo conference? apart from some big first party announcements (Pikimin 3 YAY!) it's pretty clear that unlike the original Wii and the Gamecube before it, Wii U seems to have a very strong third part developer support. Numerous third party Wii U titles were revealed at E3 2012, one of which is NamcoBandai's multiplayer tank shooter, appropriately titled, Tank! Tank! Tank!.
The reveal trailer shows off a ton of gameplay, and provides a pretty good indication of what we can expect from this title. Players take control of tanks to take on alien creatures, the game has big explosions, impressive real time environmental damage, and some truly behemoth bosses.
Do we have a trailer for Tank! Tank! Tank! embed for your viewing pleasure?
Yes! Yes! Yes!