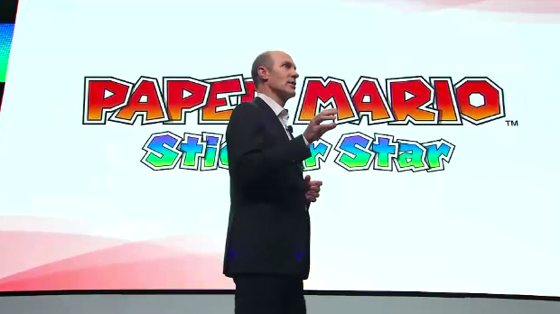 Fans of the both the Super Mario RPG titles and Paper Mario titles alike will have something to be excited about this holiday season! While the Nintendo Conference of E3 2012 focused primarily on releases and gameplay details of Nintendo's soon to be released Wii U console, a small segment of the presentation time was also devoted to handheld titles on the 3DS. This year, BOTH of the Mario brothers got to share the spotlight. And while avid followers of E3 would have already known about Luigi's Mansion 2 from 2011's E3, Mario also managed to snag the limelight back on himself with the announcement of Paper Mario – Sticker Star for the 3DS.
The presentation featured a small gameplay tutorial of the upcoming title where some of the game mechanics were introduced. Described as the "shoebox diorama art style", the game clearly seeks to capitalise on Paper Mario's unique graphic style. As the title of the game suggests, this particular entry into the series will feature a strong gameplay mechanic intertwined around the use of stickers on the paper landscape. Not only can these stickers be used to complete puzzles and challenges on the overworld map, but they also come in handy in combat too! As we were all shown, stickers can be obtained from either the standard "?" block, or obtained simply by tearing them off pre-existing locations in the world. Yay for vandalism!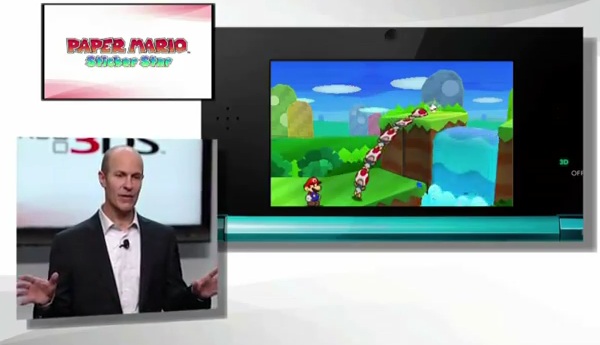 BEHOLD! Toads are now somewhat useful!
 Check out the conference for yourself at: http://e3.nintendo.com/presentation/#/e3-presentation