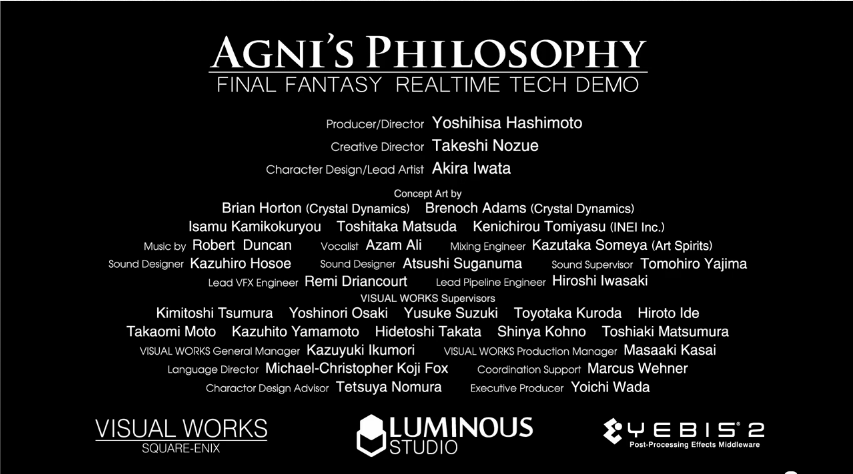 Fresh off a private Square-Enix demonstration at E3 2012 is this trailer that is titled 'Agni's Philosophy', subtitled as a 'real time' Final Fantasy tech demo. This trailer essentially showcases a new game engine currently being developed at Square-Enix, and is being developed in order to be used in the upcoming eighth generation of consoles.The trailer demonstrates some rather impressive real time graphics, resembling the computer generated cut scenes of recent Final Fantasy titles. The engine is being codenamed 'Philosophy' at this stage.
What's really interesting here is the content of the trailer, it tells a brief story about this religious cult, and features armed soldiers and a female protagonist of sorts. The trailer suggests that this is some form of concept for a Final Fantasy game, could this end up becoming Final Fantasy XV?
You can check out this concept trailer below.