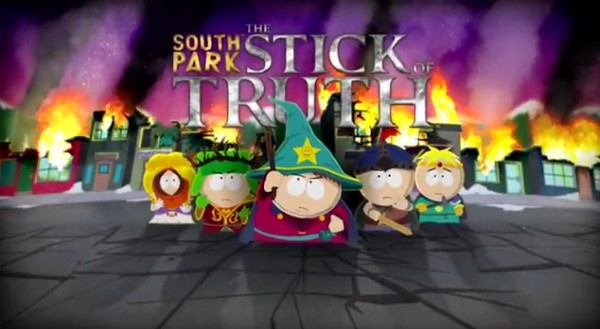 The new South Park game from THQ and Obsidian is releasing on March 5, 2013.  Included in the game is Kinect integration, where you will be able to taunt enemies and launch attacks with the power of your vocal chords.  In addition, "for the first time in South Park history, you can call Cartman a 'fat ass,' and he'll respond."
The first three DLC episodes for the game will launch on the Xbox 360 first. Plus, there will be a Mysterion Superhero DLC pack  adding an exclusive superhero costume, attack and weapon to the 360.
All preorders of the game include  the Good Times with Weapons DLC pack. This pack includes an exclusive attack, weapon and samurai costume.