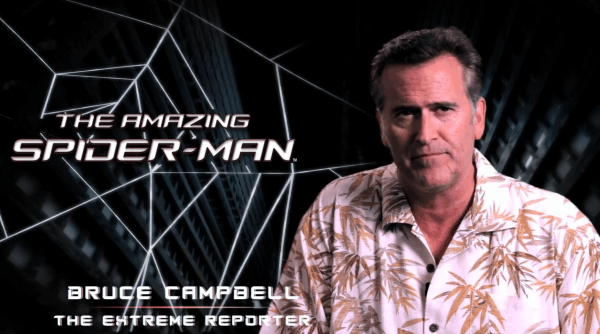 While Beenox's The Amazing Spider-Man game may not be featuring any cast members from the movie it's based on, that hasn't stopped them from having a stella cast of their own!
Joining the likes of Stan Lee himself if Bruce Campbell, most known for his role as Ash in the Evil Dead series. But what hardcore Spidy fans know him for is for his random cameos in all 3 of the previous Sam Rami Spider-Man films and and video games based on those films. In this interesting trailer, Campbell speaks of his role as "The Extreme Reporter" and his relationship with Spider-Man.
The Amazing Spider-Man: The Video Game is set to swing into stores next week so make sure to pick it up!