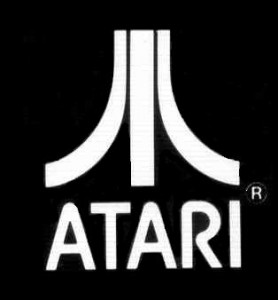 Beloved name in the gaming community, Atari are celebrating their 40th Anniversary on June 27th! But instead of asking for presents, they've decided to give out presents to their fans which is just about the best way to celebrate a birthday ever.
So, for their birthday, they are giving away their Android version of Atari's Greatest Hits Pro for FREE! So, don't hesistate, go grab their Greatest Hits for your Android phone HERE.
But that's not all, they are also doing a 40 Giveaways in 4 Days Sweepstakes in which you can win Atari T-shirts, hats, Flashback 3s, Atari Arcades, and more! Plus, if more than 2,000 people share the message through the entry form then it will unlock a mega prize – a freaking awesome Asteroids poster signed by Nolan Bushnell! So head on over to the site now and fill out the online form for your chance to win some Atari swag!
Atari also want to see your Atari gaming spirit! So if you have an Atari shirt of some sort, then make sure to post your photos to the Atari Facebook page HERE. And keep an eye out on the Atari Facebook page throughout the day to see any exciting announcements and celebrations. Or you can join in on the celebrations on Twitter just by adding #HappyBirthdayAtari to your tweets!
Haven't got enough Atari? Well then make sure to check out their latest releases Centipede: Origins and Circus Atari on the iPhone, and also Centipede: Origins on Google Play.
Happy Birthday Atari! Here's to another forty years of classic games and nostalgia.