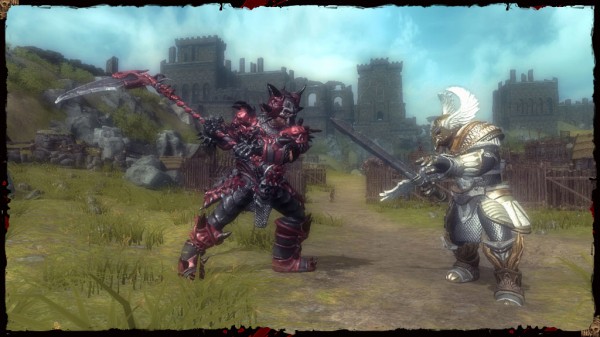 A new hardcore IP was announced for Xbox during E3 2012 titled Ascend: New Gods.
Filled with Gods, Titans, Chaos, Multiplayer and Mobile features, Ascend: New Gods is being developed by Signal Studios and published through Microsoft Studios. The story follows a group of Gods thirsty for conquest, locked in heavenly war against each other for ultimate power as an ancient prophesy foretold. You play as a Chaos, a divine servent of one of three Gods, and you must help them defeat the Titans. In this world blood is power and your objective is simple – become their new champion.
For more information, make sure you watch the trailer below or check out the official website here.