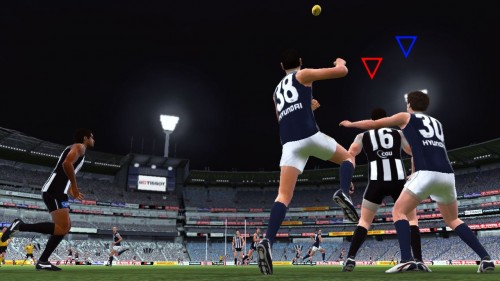 Tru Blu Entertainment have announced a Game of the Year Edition to AFL Live for release on the Playstation 3, Xbox 360, Wii and, for its first release of AFL Live, PC, for release on July 12. The game will feature an update roster list for the 2012 AFL Premiership Season. That also means that the league will be expanded to 18 teams with the introduction of the newest team, the Greater Western Sydney Giants. Skoda Stadium, the home of the Giants, will also be included.
Jessica Hatz, AFL Licensing Manager, had this to say about the Game of the Year Edition:
"The AFL Live Game of the Year Edition is an exciting offering to AFL fans, allowing them the chance to influence their team's performance and lead them to a Premiership victory. It's an incredibly realistic AFL experience and a must have game for anyone who loves their AFL."
Of course, if you own AFL Live for either Playstation 3 or Xbox 360 already, then the new content will be coming to you via PSN and Xbox Live respectively. The paid update will be coming on the 6th of June, which happens to be this Wednesday. A price has not been determined.