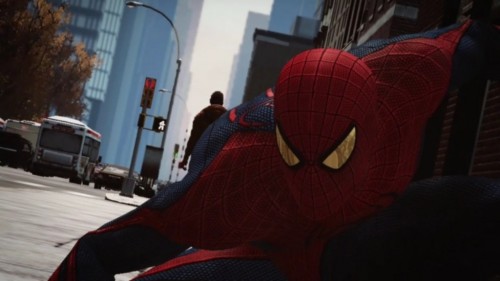 Making the player feel like Spider-Man has always been a difficult task, but has Beenox nailed it this time?
As revealed by Brent Nicholas, executive producer of The Amazing Spider-Man: The Video Game, Beenox have included a unique mechanic called 'The Web Rush'. Once activated, time is slowed down and gives the player a variety of maneuvers ranging from combat to navigational options. If you'd like to go all 'Sam Fisher' and bring out the stealth, there's an option for that. Want to be more like me and attack like a crazy psychopath? Yeah, you can do that to! This will give players a tactical advantage over enemies, especially bosses. Long story short, Web Rush aims to make you look, feel, and flip like bad ass. My Spidy Sense is tingling for this one! For more, check out the trailer below.
The Amazing Spider-Man: The Video Game is set for a late June release on 3DS, DS, PS3, Move, Wii, and Xbox 360, just in time for the movie's release.