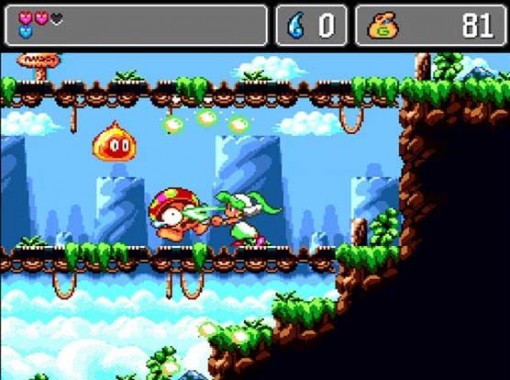 Yeah, you heard that right. The Wii has gotten not one, but two worthy titles this week via Nintendo Download. The first up is the most exciting, with Monster World IV seeing a long awaited translation and release on the Virtual Console. For those curious of what Monster World IV is about, this title puts players in the role of Asha, who sets out on a journey with a monster and a genie to save as well as defeat some Elemental Spirits. This import/translation won't set back anyone's wallet by much either, as all can download the Genesis gem for just 900 points.
On the subject of the Wii, monsters, and Sega in general, you also should consider snagging up a game from the same franchise titled Wonder Boy in Monster Land. Yeah, it's a lot easier to find in the states due to the prior availability on multiple platforms, but for 900 points as well, you can't go wrong with adding yet another classic to your console.
The 3DS eShop is also seeing a little bit of life this week in the form of Sudoku by Nikoli. Priced at $4.99, players can expect to see 50 puzzles crafted by the genius who created the game and dawned the name. Finally, the DSiWare has also been shown some lovin with Paul's Shooting Adventure 2, which takes players back to the days of side scrolling shooters as they take on an evil insect race for $1.99.