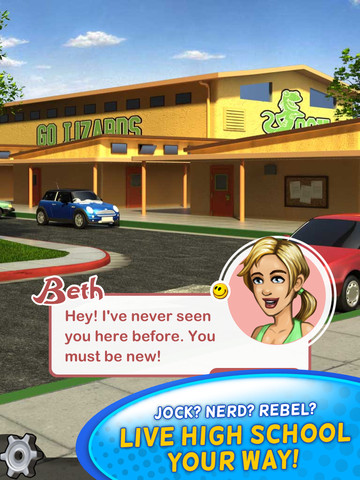 What do you do when you take over the iTunes App Store? Write a novelization of your game! EA is bringing Surviving High School to a book store near you  this September. Published under the Little, Brown's Poppy imprint. M. Doty, the original writer of Surviving High School returns to expand on the story of Twin Branches High. A must have for any fan of Surviving High School, the novel will dive deeper into the stories of the main characters and reveal the answer to a major mystery in the game.
The book follows Emily, a student trapped between studying and swimming in an effort to match her older sister Sara's track to Olympic stardom. Emily's social life is limited to lunches with her best friend and the occasional sleep over until one day Emily falls in love with school heartthrob Ben Kale. Sara's secrets begin to come to light and Emily is suddenly left to wonder what she has missed in her life all this time.
Surviving High School is available for iPad here and for iPhone here.