Rockstar Games has today revealed that Max Payne 3 will have a bonus Arcade Mode. Alongside the game's single-player campaign, the new Arcade Mode will feature "Score Attack" and fan favourite "New York Minute" from Max Payne and Max Payne 2.
Each level of the game's campaign can be replayed in Score Attack, where players will be able to fight it out for the highest score via the leaderboards. Points are awarded for more stylish kills and are deducted for killing civilians, using painkillers and taking damage.
Similarly, the New York Minutes mode pits players against the clock. In this mode, players only have 60 seconds to kill as many enemies as possible with additional time granted for each enemy that you kill.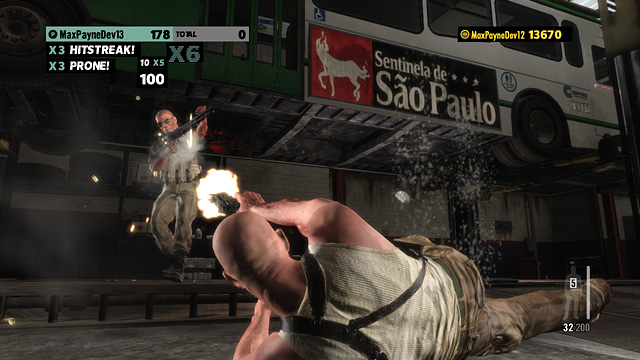 Max Payne 3 is set to be released for Xbox 360 and Playstation 3 on May 18 and PC on June 1.