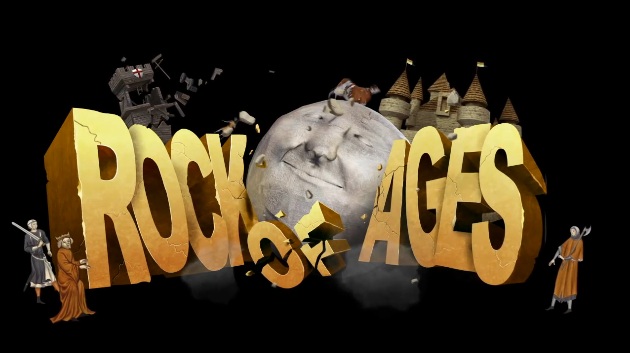 ATLUS and ACE TEAM have brought zany, boulder rolling Rock of Ages to the PSN for Playstation 3 and with it additional features and modes, but unfortunately currently only for North America.  As an added bonus PlayStation Plus subscribers will be able to download the title for free, only for a limited time though, so be sure to get on that or you might miss out on a steal for one of the most unique games of last year.
What all has been added?  "Obstacle Course" is a new game mode where the player boulder competes against a friend or AI in a randomly generated course of defenses, with the winner being whomever reaches the end first.  Additionally, there is an enhanced "War" mode, which features previously unusable units.  As well as tweaks and changes to improve the game in general.  All of which is exclusive to the PSN, for now at least.
It's nice to see the PSN release made good, especially with the added content.