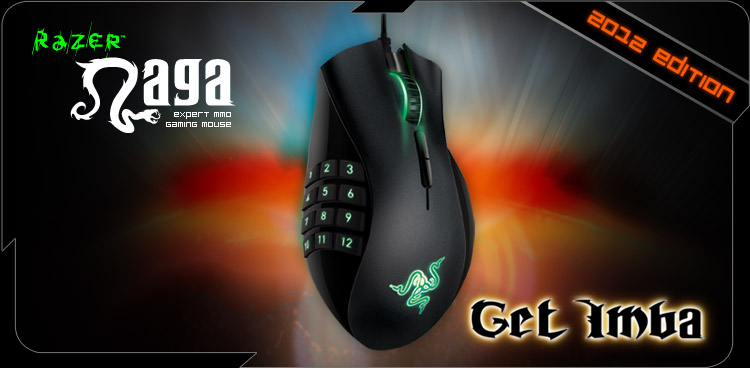 The original Razer Naga is receiving a little bit of a facelift with it's upcoming faceplate change. The change will introduce a matte finish to the mouse, as well as introducing three new sidepanels that are sure to increase your comfort while using the product.
On the revamp, Razer had this to say –
"When we released the Razer Naga three years ago, we knew its twelve-button thumb grid was an amazing, revolutionary interface that was going to change the way gamers enjoy MMO action," said Robert 'RazerGuy' Krakoff, President, Razer USA.  "Three years on and the number of gamers armed with the Razer Naga continues to grow.  We want to keep updating the Razer Naga with the best features, and keep arming gamers with the best MMO gaming mouse in the world."
It seems that this new facelift will enhance grip and possibly even reduce grime build-ups on the mouse. It has anti-slip and even anti-fingerprint technologies making it that much more comfortable. Razer have also slightly adjusted the positioning of the additional mouse buttons, making it a much more comfortable feel. ~Get IMBA~
Be sure to visit the Razer Naga website for more information. The Mouse is available now.