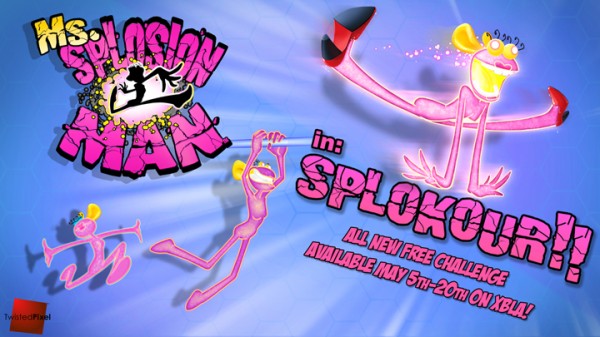 Twisted Pixel have released the 4th instalment of their Ms. Splosion Man XBLA themed challenge series, the latest of which is titled Splokour. The challenge will be available to Ms. Splosion Man players from May 5th-20th through the main menu of the game.
The Splokour challenge is Parkour themed, with the idea being that the player must try and keep Ms. Splosion Man airbourne for as long as possible. This challenge of course comes with some hefty rewards for those who splode their way into the top 5. Those who manage to do so will win a Ms. Splosion Man plushie along with a copy of Twisted Pixel's next Xbox offering which is due to be revealed at E3 2012 next month.
Be sure to blow up the comments section below with your thoughts on Twisted Pixel's latest Ms. Splosion Man challenge. Also don't forget to take part in the challenge which ends on the 20th of May. So what are you waiting for? Get splodin'!