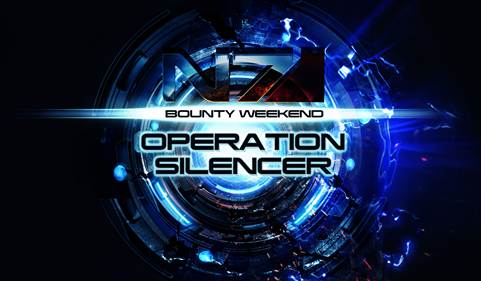 Today, Electronic Arts announced that another ME3 multiplayer weekend will be upon us this soon.
Operation Silencer will run from Friday, May 11 at 6PM PST to Monday, May 14 at 5AM PST on Xbox 360 , PlayStation 3 and PC.
The challenges for the weekend are:
Allied Goal: Kill 3,000,000 banshees. Successful completion of the allied goal will grant all players a Victory Pack.
Squad Goal: Survive until a full extraction on any map against any enemy on gold difficulty. Successful completion of the squad goal will grant all squadmates a Commendation Pack.
As usual, "Upload Gameplay Feedback"  must be turned on to participate!
In addition to Operation Silencer, EA also passed out a spiffy new info-graph that displays "multiplayer telemetry." Check it out below.