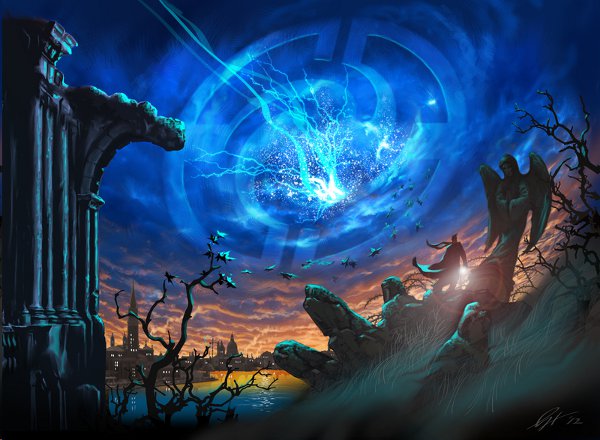 Over the weekend, Pinkerton Road Studios' Kickstarter page was able to get the finishing funds to meet the goal.  This will guarantee the production of the chosen game Moebius to be produced and released next year, but through outside funding Pinkerton Road will also be producing an as of yet unnamed game, currently known as "Mystery Game X".  What does that mean for backers?  Well, lower tier members will get to choose between Moebius and "Mystery Game X", where higher tiers will actually get both.
Besides meeting their mark, Pinkerton Road has also been adding additional benefits to their tiers like Gabriel Knight related materials like eBooks of the now out of print Gabriel Knight novels and design bibles for the Gabriel Knight games.  They have also been putting out videos for their backers to enjoy and see how work is coming along in the studio.  Though most interesting there are a few special events going on this weekend to celebrate the final stretch.  On Friday May 11th, a fan will be hosting a 24-hour live playthrough of the Gabriel Knight trilogy to be hosted on twitch.tv starting at 19:00 GMT HERE.  On Sunday May 13th, Pinkerton Studio heads Jane Jensen and Robert Holmes will be having a "Ask Me Anything" session on REDDIT also at 19:00 GMT.
The Kickstarter page still has 9 days to go and every bit will be going into making the game even better, so if interested check it out HERE.